Indonesia has ordered the publisher of a children's sex education book to recall its book on the grounds of it being too vulgar.
The publisher of I Dare to Sleep Alone and I Learn to Control Myself has apologised for causing any offence but insists that the book was aimed at helping parents teach children how to protect themselves from sexual harassment.
The book is written by Fita Chakra, who on her website, describes herself as a mother of three daughters, a writer, trainer, teacher and blogger.
The Indonesian Education Ministry said that the book contained pornographic content, adding: "The content of the book is not appropriate for children. It's too vulgar."
It warned the publisher to either recall the book or face "strict sanction," Reuters reports.
Awaluddin Tjalla, the head of the ministry's centre of curriculum and books said the ministry was also talking to an association of publishers in an attempt to have action taken against the publisher.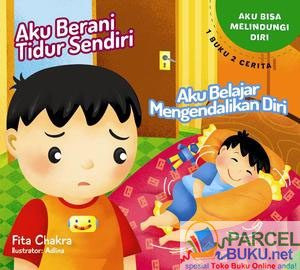 The publisher of the book, Tiga Serangkai said that it had consulted psychologists and paediatricians. "Our intention in launching the book was so that we can help parents explain to children about the importance of protecting themselves ... from people with ill-intention towards them."
In a statement, the publisher added that the book also contained educational material on sexually transmitted diseases and "basic knowledge that is important for a child to know from an early age."
On its Instagram account, Tiga Serangkai acknowledged: "We understand that some in our society are not ready for sex education at an early age," It said that those who wanted to return the book will be able to get a refund.
The book has been withdrawn from the shelves since December 2016 but copies were still found to be on sale in some online stores, the publisher said.
In a separate statement posted on her website, the author, whose real name is Fitria Chakrawati, issued an apology, saying that she had written the book with good intentions.
One social media user said: "It is better to soothe a kid who is learning to sleep by himself at night through reading or reciting a prayer. For Muslims, it can be done by reading the Koran, not by introducing the kid to sexual activity."