China's Ministry of National Defense has denied US claims that the country has put its air force bombers on "high alert" over fears of a war between North Korea and the US.
"The reports are not true," a statement from the ministry said on Friday (21 April). It added that Chinese forces are carrying out standard operational readiness and normal training along the border between China and the Democratic People's Republic of Korea (DPRK) – the official name for North Korea — according to Global Times.
Earlier on Thursday, some US officials reportedly said they have evidence that Beijing has put its land-attack, cruise-missile-capable bombers "on high alert" on Wednesday and was also carrying out intensified maintenance of its fighter aircraft fleet in apparent preparation for a possible all-out war in the Korean peninsula.
China was also reported to have moved some 15,000 troops along its border with the reclusive state earlier in the week. Following suit, Russia has also started mobilising its forces and artillery along its frontier with North Korea, according to a video that emerged on Thursday morning. Russia's move was reportedly triggered by fears of a mass exodus if Pyongyang is hit by US missiles.
Tensions in the Korean peninsula grew to a new level after the Kim Jong-un regime showed off its military might during a massive military parade on 15 April when the country celebrated the 105<sup>th birth anniversary of their founding father, Kim Il-sung, and conducted a failed ballistic missile test the day after. Further, the regime showcased a mock video of North Korean missiles hitting a US city during the founder's day celebration.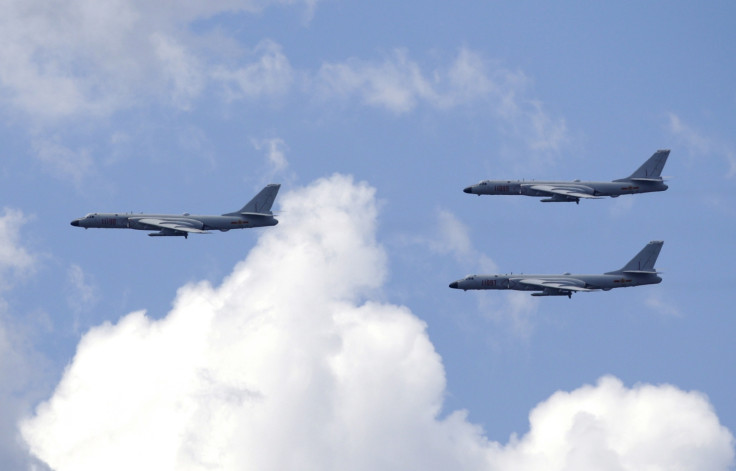 The state-run news media of the communist regime added fuel to the tensions by warning the US against any missile attacks, saying North Korea's "super mighty preemptive strike" will reduce America to ashes.
Meanwhile, US President Donald Trump is continuing to exert pressure on China — a key North Korean ally — to use its influence on the country to control its provocative actions and nuclear pursuits. On Thursday, Trump lauded Chinese President Xi Jinping for his efforts in dealing with North Korean threats and hopes that the latter will try "very very hard" to tackle its rogue neighbour.