US President Donald Trump said on Thursday (20 April) that "very unusual moves" have been made to tackle the growing threats from North Korea and praised China's efforts in helping with the situation.
His comments followed the United Nations Security Council's (UNSC) statement condemning the rogue state's ballistic missile test conducted on 15 April. This was reportedly the fifth such statement made by the council this year.
The UNSC flagged concerns over Pyongyang's "highly destabilising behaviour and flagrant and provocative defiance of the Security Council". It added that 15 members of the council agreed to "closely monitor the situation and take further significant measures, including sanctions".
Following Trump's comments that came just hours after the UNSC's statement, reports claimed that the Chinese military was preparing for any possibility regarding North Korea and had placed its bombers on high alert, while carrying out intensified maintenance of its aircraft fleet.
Although the US president did not give any details on what the "unusual" measures taken are, but he said he was confident that Chinese President Xi Jinping will try his best to tackle its neighbour.
"I think he's [Xi is] working very hard. I can say that all of the pundits out there saying they've never seen China work like they're working right now," Trump told reporters during a joint news conference with Italian Prime Minister Paolo Gentiloni at the White House.
He added: "Many coal ships have been sent back. Many other things have happened. Some very unusual moves have been made over the last two or three hours. I really have confidence the president will try very hard."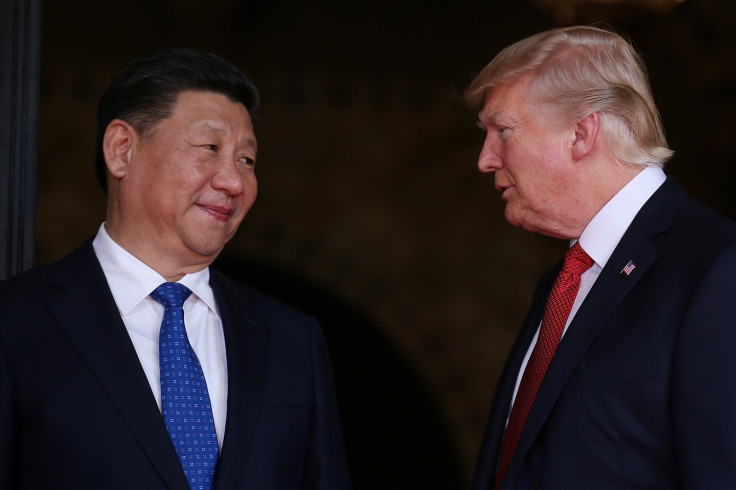 He also said that the US was "in very good shape" in dealing with Kim Jong-un's regime. "We're building our military rapidly. A lot of things have happened over the last short period of time. I've been here for approximately 91 days. We're doing a lot of work. We're in very good position. We're going to see what happens," Trump said, according to Yonhap news agency.
Reiterating the key discussions during his recent meeting with the Chinese president, Trump said he offered Beijing a better trade deal if it helped solve North Korea's growing "menace".
"One of the reasons that we're talking about trade deals, we're talking about all of the different things. We're slowing up a little bit. I actually told him, I said, 'You will make a much better deal on trade if you get rid of this menace or do something about the menace of North Korea' because that's what it is. It's a menace. So we'll see what happens," he said.