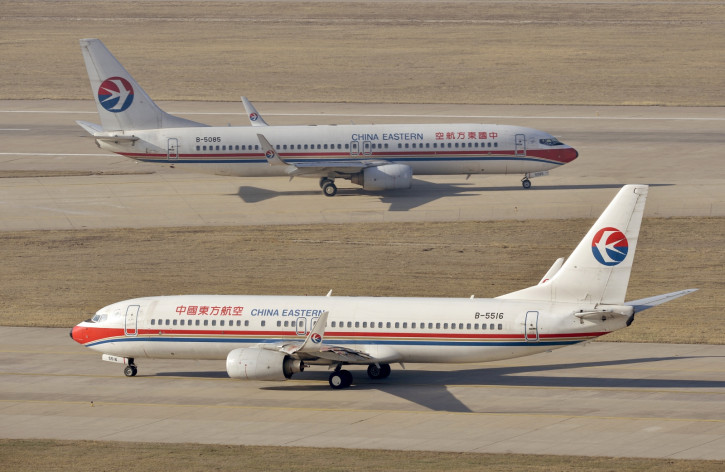 At least 26 passengers were left injured after a heavy turbulence struck a China Eastern Airlines flight from Paris in southwest China on Sunday (18 June). Passengers are said to have suffered bone fractures, scalp lacerations and soft tissue injuries. Four of the injured individuals are in serious condition.
According to Xinhua news agency, strong turbulence caused passengers to hit the overhead lockers and be hit by falling baggage. The flight which was scheduled to land at 7.40am local time (12:40am BST), landed an hour later.
China Eastern said in a statement that the flight crew took necessary measures and after the flight landed safely. Medical services were also provided to the passengers.
However, the airline didn't clarify when or where the turbulence took place.
According to local authorities, the injured were taken to the First People's Hospital in Yunnan and Yanan Hospital Affiliated to Kunming Medical University.
An injured passenger said: "We felt strong turbulence twice and minor turbulence three times. The process lasted about 10 minutes."
Another passenger said: "We applauded when the plane landed safely. We feel lucky the plane did not crash."
One passenger wrote on Weibo, the Chinese microblogging website, "I was on the flight, and I felt like I would not survive. Many people were injured, and among them, many had not buckled up."
The Flight MU744 from Charles de Gaulle Airport was descending to land at Kunming Changshui International Airport in Kunming in Yunnan province.
This is the second incident the airline has encountered within a week. On June 11, flight MU736 bound for Shanghai, had to make an emergency landing after a hole emerged in one of the aircraft's engines.