Two massive explosions in the Chinese port city of Tianjin have killed at least 44 and left more than 500 injured, according to Chinese state media.
The initial blast is reported to have originated from a shipment of explosives stored in the city's industrial district, just before midnight.
A second larger explosion, which was triggered by the kilometer wide blast radius of the first, took place 30 seconds later.
Fires at a chemical warehouse in Tianjin have raged throughout the night as the death toll has continued to rise. Xinhua news agency reported that the most recent figures from medical officials have put the count at 44 dead and 520 injured.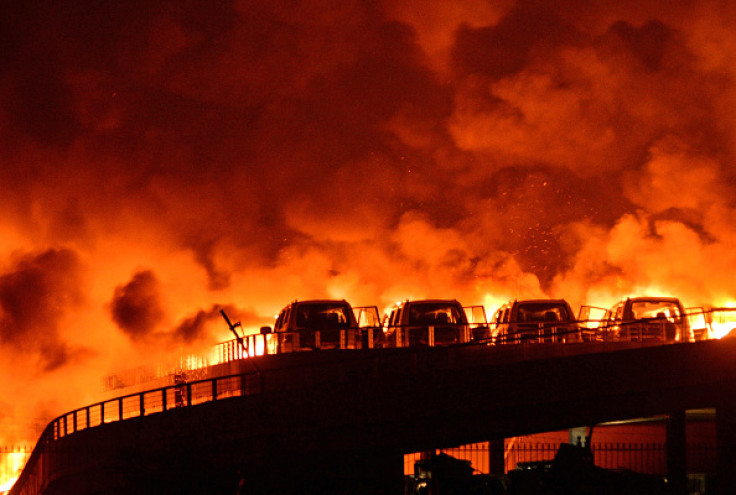 Chinese President Xi Jinping has called on authorities to fight the fire. Unconfirmed reports have claimed as many as 12 firefighters have died dealing the blaze. Jinping has demanded officials "make full effort to rescue and treat the injured and ensure the safety of people and their property," Reuters reported.
CCTV, the Chinese state broadcaster has said 100 fire trucks were sent to fight the fires. The Chinese People's Daily reported 143 engines had been sent to the scene and more than 1,000 firefigthers.
The radius and aftershock of the first explosion which ripped through Tianjin, home to 15 million, was equivalent to a 3 tonne TNT blast. The second was equivalent to more than 21 tonnes.
Residents within the radius of the blast have said the explosion shattered windows and threw stones and debris up in the air, seriously injuring a number of people, according to local medical sources.
A video posted on YouTube has shown one building engulfed by fire, shooting into the sky. It shows in detail the second larger explosion sending a mushroom cloud above.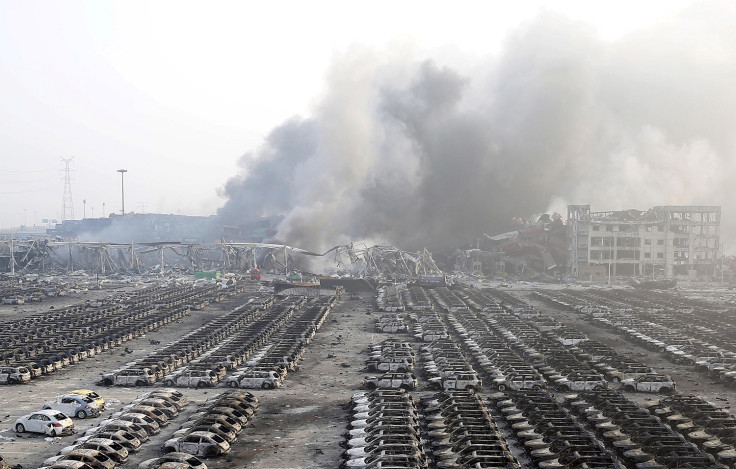 Speaking in Beijing on a visit to China, British Foreign Secretary Philip Hammond said: "I express my deep condolences for the tragic loss of life and the hundreds injured in the Tianjin explosions.
"I was in this vibrant city, meeting local workers at the Airbus factory, just hours before the explosions happened and pay tribute to Tianjin emergency workers who have been fighting fires and treating casualties.
"I have conveyed Britain's condolences to senior Chinese ministers and our Embassy in Beijing is in touch with relevant national and local authorities.
"There are no reports so far of any British injured but consular staff are working urgently to establish whether any have been caught up in this terrible incident."