Chinese viewers have expressed outrage after an incorrect version of their national flag was displayed during the Olympics swimming and shooting medal ceremonies in Rio. The Olympic Committee is now looking into replacing the flags after the tiny flaw was pointed out.
Chinese media reported that the stars on the Chinese flags displayed during the Olympic ceremonies were incorrectly placed. Instead of the four smaller stars tilted slightly to point towards the larger star, the stars were parallel with each other in a straight position.
"All the flags used by the Rio 2016 committee are approved by the national Olympic committees," an Olympic spokeswoman told Reuters. "We are working with the Chinese delegation to find a solution to this issue."
Since the complaints were made on Sunday (7 August), there has been speculation over where the blame lies, with some reports suggesting the flags were made in China itself. However, the South China Morning Post reported that the Chinese consulate general in Rio said a company outside the mainland had been responsible for the incorrect flags and confirmed that the Rio committee would be contacting the relevant firm to fix the issue.
However, an anonymous representative of the Chinese Olympic delegation told the Global Times that the flags were made by organisers in Rio. Meanwhile, a Chinese TV presenter took to Weibo to stress the need for them to be corrected.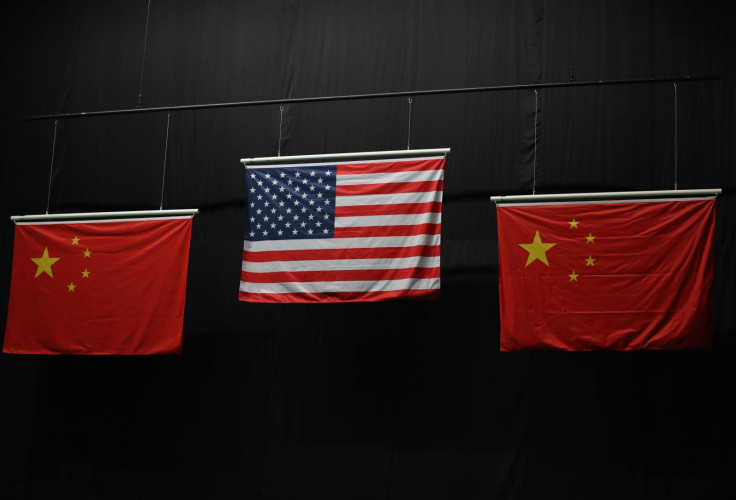 "I am not nit-picking because of obsessive compulsive disorder, but this is the national flag," said Cui Yongyuan. "It is a principle that even primary school students would understand."
China's 416 athletes are competing in 210 events across 26 different sports at the Rio Olympic Games. As of this morning (8 August), they have won six medals.