China: Animal reality show condemned for mistreatment of animals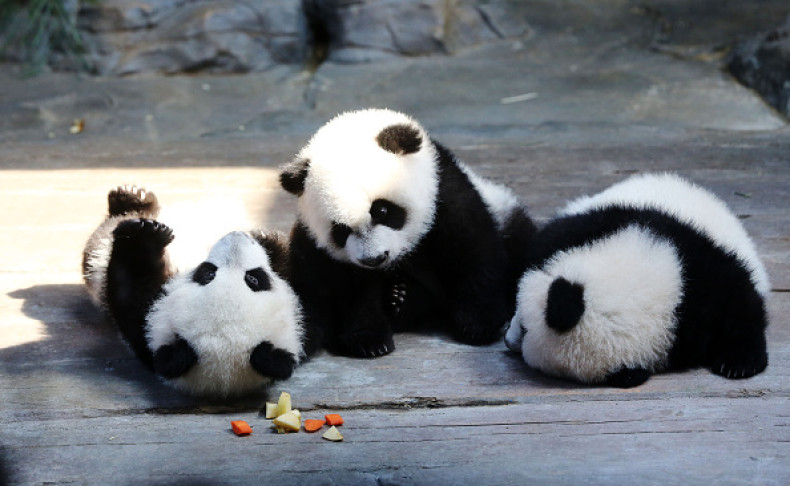 China's first animal reality show is being heavily criticized by furious social media users.
The show, which airs weekly on Hunan TV, features animals dressed in clothes, performing daring acts in potentially dangerous situations.
Several thousand critics have called for the cancellation of the 'Wonderful Friends' TV show on Weibo, China's version of Twitter.
One Weibo user said: "Please respect their animal nature and stop giving them your 'selfish love'."
Yan Dianya of Wonderful Friends has fought back saying: "The programme calls for public attention to animal loving and protection, and it is our responsibility to also address debates on animal issues.
"The crew has neither violated any animal-protection laws and regulations, nor done harm to the animals."
The first episode of the series, filmed at the Chimelong Safari Park in Guangzhou province, attracted some 20 million viewers.
Among the celebrities featured in the show, are singer and actor Li Yuchun, who serves as an ambassador for the wildlife charity WWF.
Participants are seen mingling with animals, including bears, chimpanzees, elephants, whales and pandas, in the show.
A baby chimp is seen being placed next to his father during one episode, to demonstrate how the older chimps often treat the infants as strangers.
The chimp is next seen appearing distressed and biting one of the celebrity guests. The chimp's father also appears anxious and in turn throws a rock at the TV crew.
In another episode, a baby chimp dressed in jeans and a pullover is made to sit next to a bear cub. The cub attempts to strike the chimp, who in turn chases the cub.
A speech bubble is added above the chimp's head reading: "No more talk. Let's fight," reported The Independent.
Meanwhile, the World Association of Zoos and Aquariums has joined in with the critics calling for an end to the "harmful" stunts featured in the show, including chimps and orangutans being forced to wear clothes.
The Association pushed for a cancellation of the show, along with 18 other organizations, alleging the show uses "stressful and harmful situations" to attract audience.