A fuel tanker has crashed into a truck and caused a massive explosion, killing 20 people and injuring 14 in southern China.
The tanker, which was loaded with 40 tons of fuel, ignited a huge fire after the crash on an expressway in Guanzhou city, according to the official Xinhua News Agency.
The fire blazed over an area of 2,000 square-meters, igniting several other vehicles and eventually spreading to a nearby timber mill and work sheds. The victims of the accident included factory workmen engulfed in the blaze.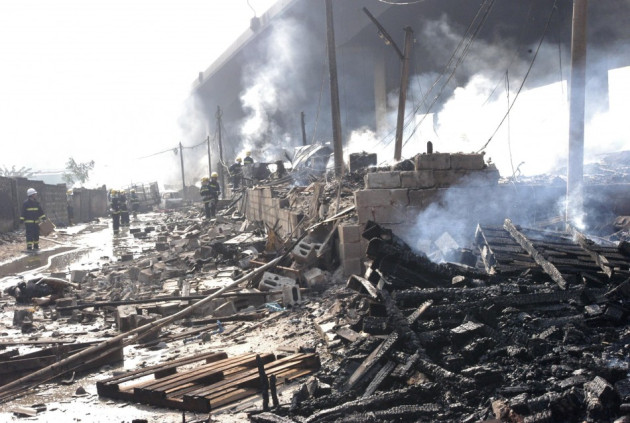 The agency cited the Guangzhou city's Internet information office, while local CCTV news footage showed that the fire had been extinguished.
According to state media, poor road conditions and poor driving habits lead to accidents claiming around 70,000 deaths a year and cause 300,000 injuries.