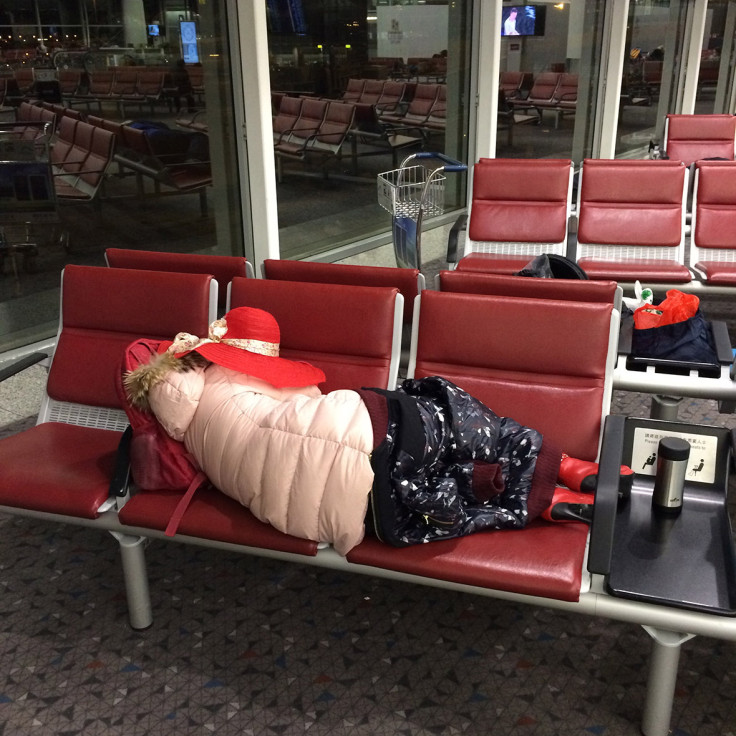 China has been facing delays in the take-off and arrival of flights into the mainland because of the limited airspace allocated for commercial use. The country's People's Liberation Army (PLA) apparently controls the skies forcing commercial airlines to fight for the limited flight paths available.
Financial writer Cathy Holcombe wrote in the South China Morning Post that compared to its international peers, Chinese cities ranked "near the bottom" for on-line departures of scheduled flights. The main reason cited is traffic control issues, ranking higher than weather, according to the Civil Aviation Administration of China.
Holcombe noted that the PLA controlled 70 to 80% of the airspace compared to just 20% in the US. "This seems like overkill." She asked whether China was "really at such a threat of imminent invasion that the military" needed to control a huge chunk of the airspace.
She said it is time President Xi Jinping sorts out the airspace issue in China. "Who knows how much such delays cost the country in lost time, money, productivity and airline profits. Plus, they anger the people."
She noted how brawls "break out all the time at Chinese airports and Hong Kong gets its share of the tension as well." She said recently a group of "sleep-deprived" Chinese pensioners were stuck at Hong Kong's airports for hours as airlines kept them close at hand in case a departure window opened up.
And the reason for the delay was that there were military drills taking place around Shanghai.
"The military is under control of the Chinese Communist Party and the CCP has pruned the army's powers in the past. The PLA once controlled large and diverse commercial operations, including controlling stakes in listed companies," she said. The former prime minister Zhu Rongji however pulled the military back from most of its commercial investments.
"Today the military buck stops with Xi Jinping," Holcombe said. She added that while Xi has outlined plans for a "leaner and meaner force" which involved sharply reducing the number of infantry soldiers and more investments in high-end military equipment and training, it seems the perfect time for him to resolve the airspace issue.
"After all, such inefficiency is not very befitting of a modern economy which has invested so much in infrastructure. Nor is it befitting of China's political system; what's the point of authoritarianism if the trains and planes don't run on time?" Holcombe asked.