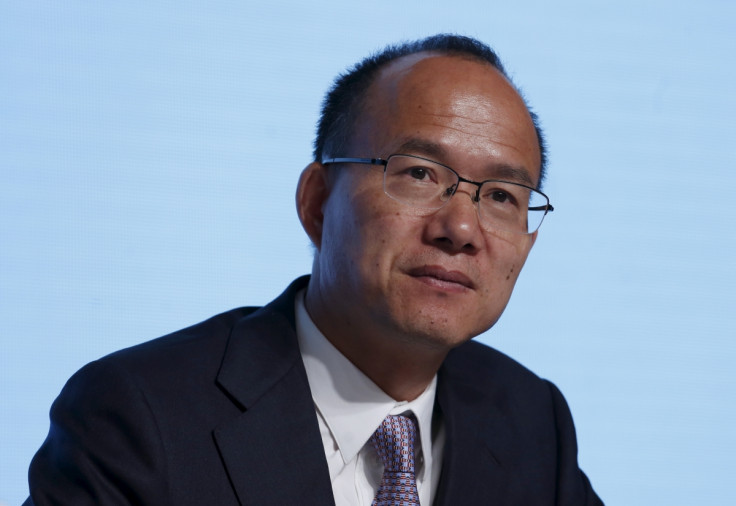 With uncertainty looming large on the fate of Fosun International over the allegations surrounding its billionaire chairman Guo Guangchang, the group's top executives assured that the detention of the tycoon had nothing to do with the conglomerate. The tycoon reappeared in public at his company's annual meeting as Fosun attempts to dispel fears.
This was Guo's first appearance in public after he went mysteriously missing earlier, fuelling speculations that he might have been arrested by the Chinese government as part of an ongoing crackdown on corruption. Fosun later issued a clarification insisting Guo, widely known as China's Warren Buffett, was cooperating with authorities on a probe and was not arrested.
"We trust chairman Guo is a wise man and will actively cooperate and fulfill his duties to assist the investigation as soon as possible," Fosun president Wang Qunbin told reporters. When asked whether the company is at risk, Wang emphasised: "It is mostly about his personal affairs." However, the Fosun executive did not divulge anything specific on the probe saying it was "sensitive" in nature.
Guo, one of China's widely-known entrepreneurs, suddenly went missing when he landed at Shanghai airport from Hong Kong wrapping up a business visit. Rumours swirling in Chinese social media said the billionaire was handcuffed and swiftly whisked away by Chinese authorities at the international airport.
When Guo, 48, reappeared at Fosun's meeting on Monday, 14 December, he is said to have received a standing ovation from the members present. Nonetheless, Fosun's stocks plummeted when Hong Kong market opened on Monday after its trading resumed following last week's suspension.
"The market is worried that the whole incident about Fosun isn't over yet and there may be some negative ramifications going forward. The yuan was previously overvalued. So when it tracks more currencies and becomes more market-oriented, it's not surprising to see depreciation," Wu Kan, a Shanghai-based fund manager with JK Life Insurance, told Bloomberg.