Four gypsum miners have been rescued in eastern China after being trapped underground for 36 days, while 13 are still missing, the state media reported. The workers, who were trapped 200m (650ft) below the surface, survived by consuming food and water sent to them by rescuers through a borehole and are receiving treatment at hospital.
They were brought up to the surface one after the other in life-saving capsules late on 29 January, with some 1,000 rescue workers involved in the operation, according to the Xinhua news agency.
This is one of the longest periods that miners have remained trapped underground. In 2010, 33 miners in Chile were rescued after spending 69 days trapped 700m below the surface. The rescue operation was broadcast live on China's CCTV network, with footage showing a miner's eyes being covered by a mask as he was rushed to hospital.
Some 29 workers were stranded when the gypsum mine in the Pingyi county of Shandong province caved in on 25 December. One person died in the accident while four workers managed to escape. Rescue workers have pulled 11 more to safety since then but 13 remain missing.
Gypsum is a soft, white rock and is the main constituent in many forms of plaster and chalk.
Dubious safety standards
Mining accidents caused by a lack of adequate safety standards are not uncommon in China, the world's largest producer of coal and minerals such as aluminium, iron ore, tin and zinc. Beijing reported 931 colliery fatalities in 2014, down from the 1,049 death toll recorded in 2013.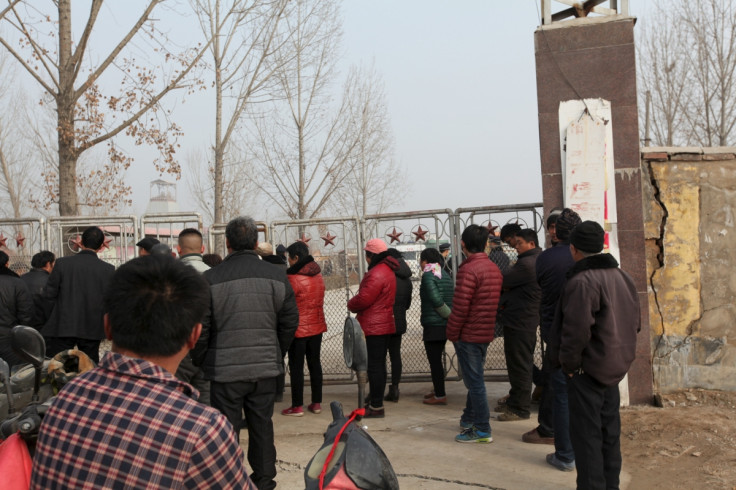 The Shandong mine collapse received global attention after its owner, Ma Congbo, committed suicide by jumping into a mine well while he was assisting with the rescue efforts on 27 December.
The Communist Party chief of Pingyi county and three other government officials were sacked after the mine accident, while several executives of the mine are under police investigation.