China: Heartbroken Man Buys Hundreds of Cinema Tickets to Prove Wealth to Ex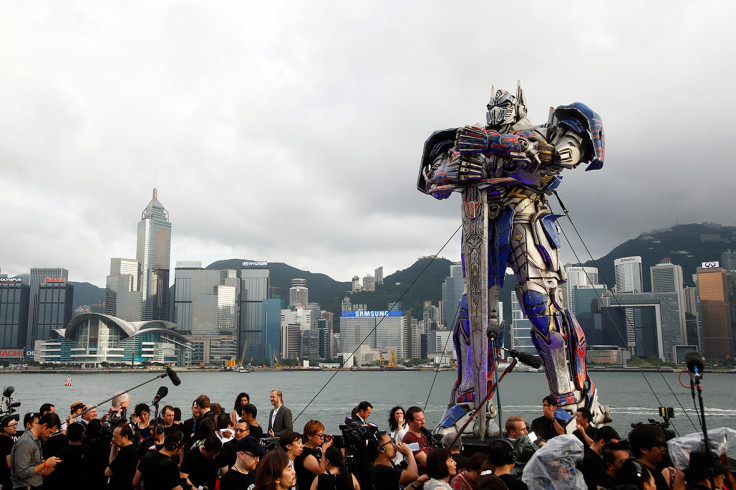 A Chinese man has bought hundreds of tickets to IMAX screenings of Transformers: Age of Extinction, in a bid to prove to his ex how wealthy he has become since their break up six years ago.
Writing on his Weibo (China's answer to Twitter) social media account, the man, whose surname is Wang, explained his bizarre decision, posted evidence and announced he would be giving away the tickets free online.
Wang said, on his Weibo account, that his girlfriend dumped him after he was not able to afford to take her to the cinema. According to his Weibo post, the woman then moved from their home city of Nanjing to Beijing.
According to the South China Morning Post, Weibo also posted that he had been "striving hard for seven years" to run his own company, based in Shanghai. Now, to show his ex what she was missing, he has fully booked four of Beijing's six IMAX theatres for showings of the new Transformers movie on its first day of release.
Images of the receipts were posted online to prove his story, with the total price coming at 250,000 yuan (£24,000), which he claims is roughly half of his monthly income.
"I only want to say that you might have been wrong when you made that decision," Wang added, in a post directed towards his ex.
Tickets have been handed out to over 1,500 bloggers who have helped spread the story in an effort to reach the ex, according to reports, but others have complained about Wang buying up most of Beijing's IMAX tickets for the highly-anticipated movie.
"Thanks to you, now I can't possibly get an IMAX ticket for tomorrow's movie," raged one.
© Copyright IBTimes 2023. All rights reserved.