China: Domestic Violence Victim Li Yan to be Executed for Murder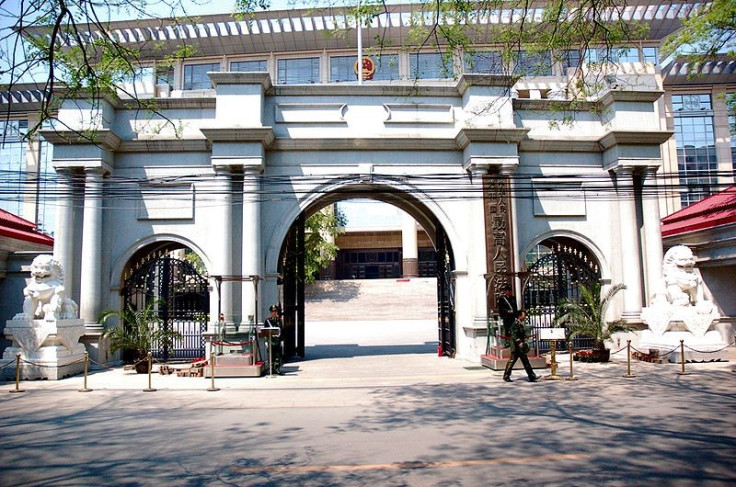 A Chinese woman who killed her husband after a year after suffering severe domestic violence is to be executed.
Li Yan stabbed her husband Tan Yong to death in 2010 when his violence made her snap. Among his abusive acts, Tan cut off one of her fingers and stubbed cigarettes out on her face.
Li reported the abuse to police several times and begged for protection but they took no action.
The couple were married in 2009 and before long, Tan began assaulting her. He would beat her regularly and lock her outside during the freezing Sichuan winter with little clothing.
Li was sentenced to the death penalty in August 2011 and she is due to be executed before early February, after her execution was approved by the Supreme People's Court in Beijing.
Her case has sparked demands for clemency from human rights groups.
Roseann Rife, head of the East Asia region for Amnesty International, said: "Justice is not served by executing Li Yan. Amnesty International calls upon the Chinese authorities to commute her death sentence to a term of imprisonment."
Police took pictures of Li's injuries after one beating which resulted in her being admitted to hospital.
"Had the Chinese authorities protected Li, as they are required to under international law, this tragic outcome could have been avoided. Li's claims should have been properly investigated and her husband prosecuted before she resorted to violence herself," Rife said.
Amnesty claimed that judges in Li's trial did not take evidence of the sustained abuse she suffered into account, including witness testimonies.
"Victims of domestic violence should not have to live in fear and isolation," Rife added. "The Chinese authorities are obliged to prevent violence against women, including by their husbands, and to properly investigate all claims and prosecute those responsible. They need to address this issue urgently and provide proper support and protection."
© Copyright IBTimes 2023. All rights reserved.