WARNING: Graphic content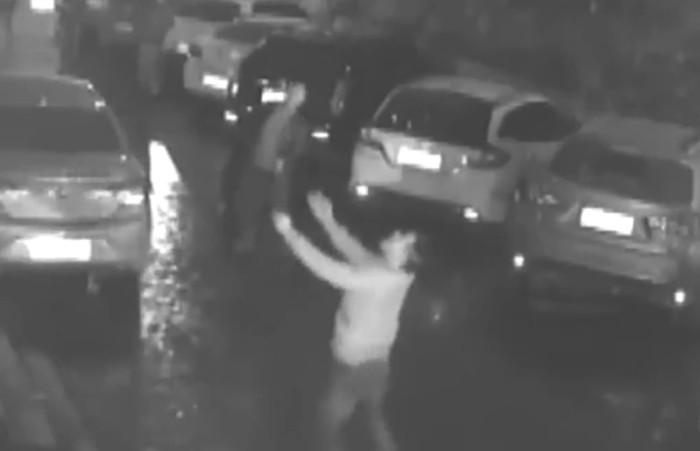 A Chinese man has been hailed a hero for attempting to catch a woman who plummeted 11 floors from an apartment block to the street below. The Good Samaritan, former soldier Feng Ning, had emerged from a nearby restaurant, when he heard someone crying for help above him. He looked up to see a woman dangling from a window.
In a stunning video posted on LiveLeaks, Ning can be seen positioning himself below as the woman plummets earthward, holding out his arms before making an extraordinary attempt to break her fall. As the woman hits him at great speed Ning is knocked to the floor, before appearing to hold his head in his hands at being unable to save the victim.
"There was a loud noise, as if it was an earthquake," said one witness. "Then I heard the young man screaming in pain."
After being carried away by eye-witnesses Ning was rushed to a nearby hospital where he received an operation for a torn ligament. The woman, who has not been identified, is reported to have died. In an interview Ning said: "I ran to the building, but she had already fallen before I could reach the entrance. So I got ready to catch her instead. I don't know what happened next."
The incident occurred on 23 December in the city of Enshi, in the Central China province of Hubei. Li Yanbing, a doctor at Enshi Central Hospital's spinal surgery department, said Ning sustained a number of injuries in the incident. "He was knocked out by the impact and suffered injuries on his knee joints, and had a tibial plateau fracture," said Yanbing. "His anterior and posterior cruciate ligaments and the medial ligament have been dislocated."
When asked if he regretted his actions, considering the extent of his injuries, Ning said: "I don't regret. It's a shame that I couldn't save her."