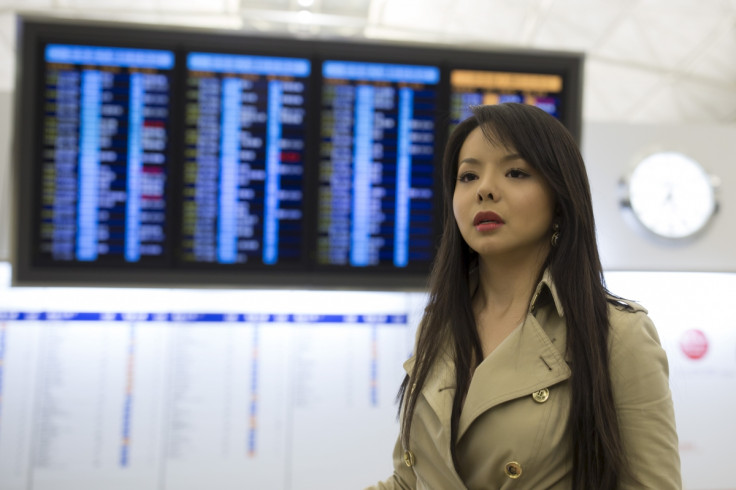 The Chinese-born Miss World Canada has been stopped from entering mainline China to compete in Miss World 2015, after previously criticising the Chinese State. The prestigious final is taking place on the southern island province of Hainan and, as a follower of the outlawed Falun Gong meditation sect, she has been an outspoken critic of Chinese religious policy.
The Toronto-based theatre studies student, crowned Miss Canada in May this year, was not allowed to board a flight from Hong Kong after a Chinese official told her she would not be granted a visa. She arrived at 6am on a Cathay Pacific flight, then waited from 10am to around 3.30pm before she had contact with officials.
Lin has previously discussed abuses of practitioners of Falun Gong, a spiritual and meditative practice with elements of Buddhism. She had been waiting for an invitation letter from the Chinese state allowing her to get the necessary visa to compete – but that never came.
Speaking from Chek Lap Kok Airport on Thursday (27 November) night to the South China Morning Post, Lin said: "I feel upset particularly as this big country can't even take in a 25-year-old girl. This shows that the country does not have a sense of security. Don't they have any confidence in their authority?
"I'm a Canadian citizen. By Chinese law, I am eligible to receive a landing visa upon arrival in Sanya. Because Hainan is a special place, it's a tourist place, so Hainan has a different visa policy."
Lin said that she was accosted by staff and asked a number of questions by state authorities, including where she was born, date of birth, when she moved to Canada and her Chinese name. She then said that staff working for Dragonair handed her a note saying "you are not eligible to board the plane", without an official copy. Lin said she was told: "There was no reason given. You are just not eligible".
Talking about her practice of Falun Gong she said: "It's very sensitive. That's part of the reason why the Chinese government is so afraid of me." Lin will stay in Hong Kong this evening and consider her options, she said.