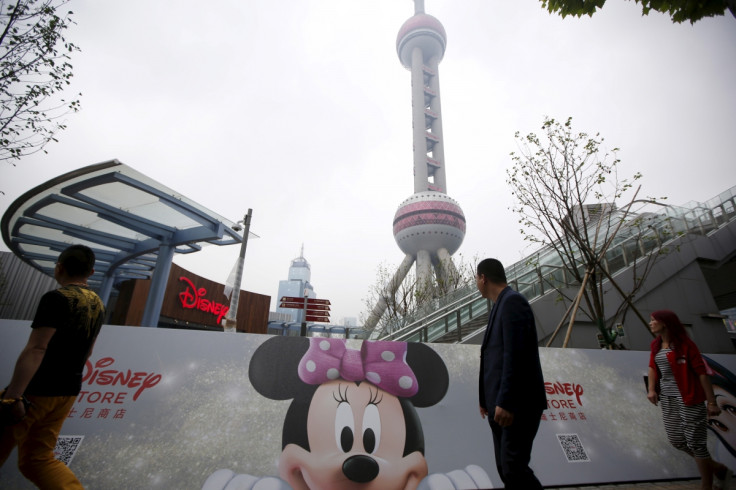 China has fined five fake Disney hotels for infringing copyright law ahead of the opening of a new $5.5bn Walt Disney Co theme park in Shanghai. The state-run Xinhua news agency said on Wednesday ( 25 November) that the five hotels had used the Disney trademark on signs, writing and on their websites.
The hotels were located in Shanghai's Pudong district, close to where the theme park is due to open in the first half of 2016. The Shanghai Municipal Administration for Industry and Commerce (AIC), a business regulator in the district, said that all the hotels were owned by the Shenzhen Vienna Hotels Group.
In October, Chinese authorities announced that special trademark protection would be provided to the American firm ahead of the grand opening of the huge theme park. Xinhua said that the hotels were fined a combined 100,000 yuan ($15,656 or £10,346.67).
"Hoping to cash in on the resort and attract customers, [the hotels] not only infringed trademark rights, but are also suspected of unfair competition," the report said according to Reuters.
Director of the AIC's trademark office, Lin Haihan, said that other hotels were being investigated for copyright infringement too. Disney, is developing the theme park in cooperation with China's state-owned Shanghai Shendi Group. Earlier this year they delayed the opening of the park until 2016 after initially announcing that the park will be open before the end of 2015.
China has been trying to shift its unwelcome reputation as the source of knock-off goods and the crackdown comes a few months after the world's largest Disney store opened its doors to the public in Shanghai.
Spanning 3.9 square kilometres at opening, the resort is the first to be operated by Disney in mainland China. The resort will be home to the Shanghai Disneyland theme park, two themed hotels, a large retail, dining and entertainment venue and outdoor recreation areas, according to the resort's website.