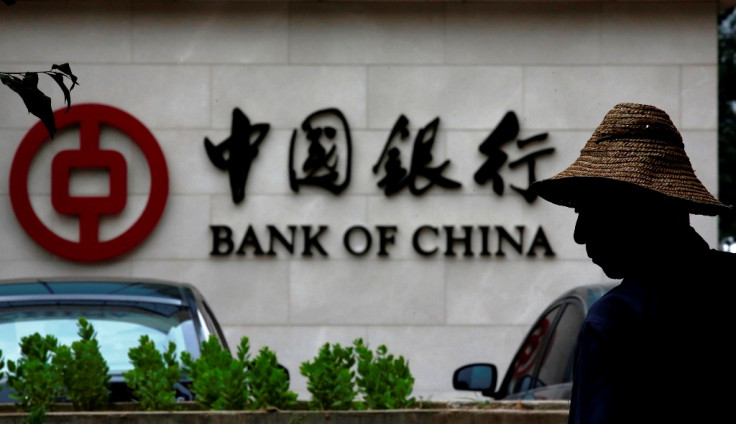 A US judge has held the Bank of China in contempt for refusing to hand over the account information of Chinese suspects accused of selling counterfeit luxury goods. The records sought involve Chinese entities that were sued in 2010 by subsidiaries of luxury goods conglomerate Kering including Gucci, Yves Saint Laurent, and Bottega Veneta.
US District Judge Richard Sullivan in Manhattan has ruled that the bank must pay a fine for withholding its customers' records. He will probably decide on the penalty by Monday.
Although Bank of China itself is not a party to the lawsuit, the companies involved had subpoenaed the bank for records of the alleged counterfeit sellers' accounts. The bank however insisted that it was unable to hand over the records without violating Chinese privacy law.
The bank also argued that the New York court had no jurisdiction over it. Laura Hall, the bank's lawyer told the hearing that it had no choice but to refuse to hand over the records but said it had a right to appeal to the 2nd US Circuit Court of Appeals.
"We've bound by conflicting systems of law," she claimed. Sullivan however was not swayed by her arguments. He said the bank seemed to be prioritising Chinese law. "What desire is there to comply with US law? It doesn't seem terribly deep," he noted.
The luxury brands are seeking the court to either order the bank to pay the $12m they claim they have lost to counterfeiters, or to pay a daily fine until it hands over the records requested. Sullivan said he will consider both requests but was leaning towards the latter.
Sullivan had ordered the bank to turn over the records in August 2011. However, an appeals court ordered him to reconsider the decision last year. This did not stop him and he again issued the same order for the bank to hand over the records in September and October.
"We are disappointed by Judge Sullivan's decision, but will clear the way for a review of the issues by the United States Court of Appeals for the Second Circuit," the bank's law firm Allen & Overy said in a statement. It added that the dispute should be settled through international agreements.
This view seems to be backed by a Georgetown University law professor who has served as an expert witness for the Chinese bank in the past. James Feinerman said Chinese banks' privacy concerns were not that different from that other international banks, and such cases could have implications for New York's future as a global financial hub.
"The thing that banks are worried about - both US and foreign - is that they don't want to be subjected to a worldwide jurisdiction just because they have an outpost in New York," Feinerman said.