China could be preparing to mobilise the "hundreds" of surface-to-air missiles that are currently stationed in Hainan Island to the disputed man-made islands in the South China Sea over the coming months, US military officials said.
Two officials told Fox News on Saturday (24 December) that the Beijing administration might start mobilising the missiles in early 2017, in accordance with their expressed desire of guarding three airstrips built in three disputed man-made islands in the South China Sea.
Citing images from American intelligence satellites, the officials reportedly said that two missile systems were seen stationed in China's provincial island of Hainan, which is not part the territorial dispute. The missiles were moved to Hainan from the mainland recently, and are believed to be only a temporary location.
Hainan Island could likely be a training site before the missiles are eventually deployed in early 2017 to the disputed Spratly Islands or Woody Islands, the officials told Fox News, noting that the two missile systems on Hainan included the CSA-6b and HQ-9.
One of the military officials also told the news service that the total number of surface-to-air missiles on China's Hainan Island could reach 500.
China was reported to have deployed surface-to-air missiles to Woody Islands in the South China Sea earlier in the year, but it has yet to deploy missiles to its seven man-made islands in the Spratly Islands, the news service added.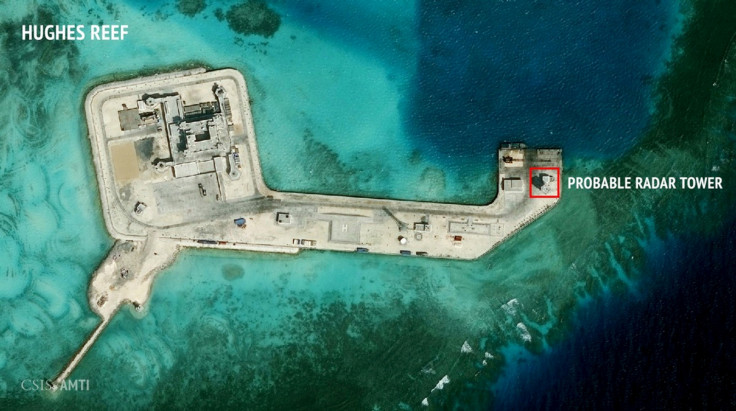 Meanwhile, American think tank, The Asia Maritime Transparency Initiative (AMTI), reported a couple of weeks ago that the country has positioned anti-aircraft and anti-missile systems on four of the seven man-made islands in the Spratly archipelago.
The US criticised the Chinese move saying it was against President Xi Jinping's commitment that he would not militarise the disputed islands in the South China Sea.
However, Beijing media retorted to the criticism saying it does not see the infrastructure activities as militarisation.