A maritime policy analyst has questioned US' objection to China's "militarisation" of the South China Sea, arguing that several other countries, including Washington, have also done the same. In a column published in a Chinese daily on Wednesday, 21 December, analyst Mark Valencia also highlighted the prevalent disagreement on the definition of militarisation.
In an article titled "China is not the only one 'militarising' the South China Sea", the author said that both China and the US "in each other's eyes" is militarising the disputed waters. With the term "militarisation" meaning different things to different nations and people, countries and experts should define the term specifically before accusing each other, he added.
Citing Chinese President Xi Jinping's remark made in the past that the country does not "intend to pursue militarisation" in the disputed waters, Valencia further wrote that Beijing might have felt provoked by "certain military action" undertaken by Vietnam and the US that could have prompted it to initiate military installations in the man-made islands in the disputed sea.
"To China, Vietnam's deployment of long-range mobile rocket launchers on five features within striking distance of China's occupied features and continued US freedom of navigation operations close to them constitute threats," Valencia wrote in a column published in the South China Morning Post. He also noted that China "apparently does not consider defensive installations 'militarisation'".
He added that if China is building military defences in the islands it considers its own, the country has the right to protect its boundaries like every other nation.
"Self-defence is every nation's right. The US itself frequently claims that it is defending its national security interests with its forward military deployments, surveillance probes, freedom of navigation operations and its beefed-up naval presence in the South China Sea. What is good for the goose is good for the gander," Valencia wrote.
The author also pointed out the recent criticism unleashed on China following a revelation by Washington's Centre for Strategic and International Studies that Beijing was building anti-aircraft and anti-missile systems in the disputed Spratly Islands in the South China Sea.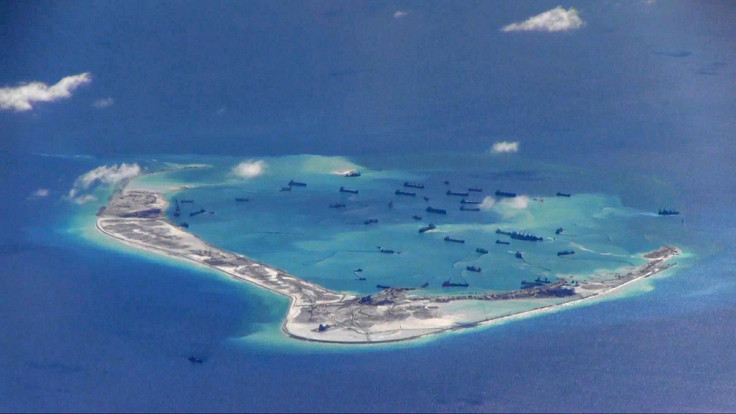 Valencia argued that going by the dictionary meaning of militarisation – which says "to give a military character to or to adapt for military use – all the other claimants of the disputed Spratly Islands have "militarised" the region years ago. China, Taiwan, Malaysia, the Philippines and Vietnam "have stationed military personnel there and built airstrips and harbours that can and have accommodated military aircraft and vessels", the author wrote.
"So, what specifically does the US mean by "militarisation" when it accuses China of it and demands that it refrain from doing so?" Valencia questioned in his article.