The Chinese government has passed its first counter terrorism law that allows military operations abroad and requires technology firms to submit sensitive information to government bodies. The new law passed Sunday (27 December) is designed to neutralise terrorism threats in the Western region of Xinjiang where Uighur Muslims are fighting against perceived repressive measures against their religion and culture, and rebels in Tibet.
China has also faced international terrorism from Islamic State (Isis) extremists after they kidnapped and beheaded Chinese national Fan Jinghui in Syria. On Christmas Eve the US embassy said that it had "received information of possible threats" against Westerners in Beijing's Sanlitun district, home to many embassies, sparking security concerns.
But the new measures awarded to security officials have attracted criticism from the West, including the US, because of worries the measures will affect free speech and force large technology firms into cooperating with the Chinese in snooping on citizens. This is something that US President Barack Obama said he had raised directly with Chinese President Xi Jinping.
The National People's Congress (NPC) Standing Committee made the decision, with state-run news agency Xinhua reporting 157 legislators out of the 158 present voted in favour of the law. Li Shouwei, deputy head of the parliament's criminal law division under the legislative affairs committee, said China was only bringing their law in line with other nations.
"This rule accords with the actual work need of fighting terrorism and is basically the same as what other major countries in the world do," he said, according to Reuters. In July China's national security law required all key network infrastructure had to be "secure and controllable".
The new law includes a raft of new measures forcing telecommunication companies and internet service providers (ISPs) to install online 'back doors' in servers so they can be easily accessed by government officials. They also require all ISPs to locate their servers in China storing all data locally whilst handing over encryption keys.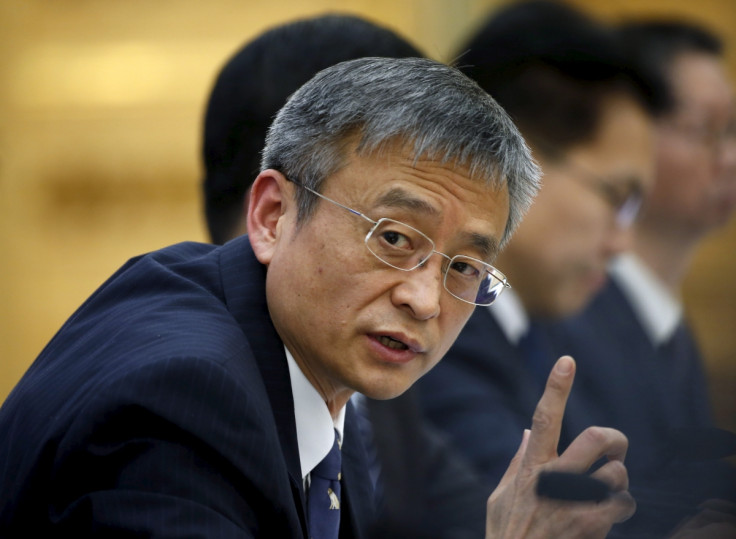 Media reports of terror attacks will also be monitored with restrictions on reporting details of terror activities that may lead to imitation attacks, and restrictions on images of "cruel and inhuman" acts. Before now China did not have a counter terrorism law, but relied on precedent from NPC Standing Committee decisions, and other criminal laws.
China also faces challenges from separatists in Tibet, where over 120 self-immolations against tightening of security controls have taken place. An Weixing, head of the Public Security Ministry's counter-terrorism division, said: "Terrorism is the public enemy of mankind, and the Chinese government will oppose all forms of terrorism."