President Xi Jinping says China will fight Isis after hostage executed and three nationals die in Mali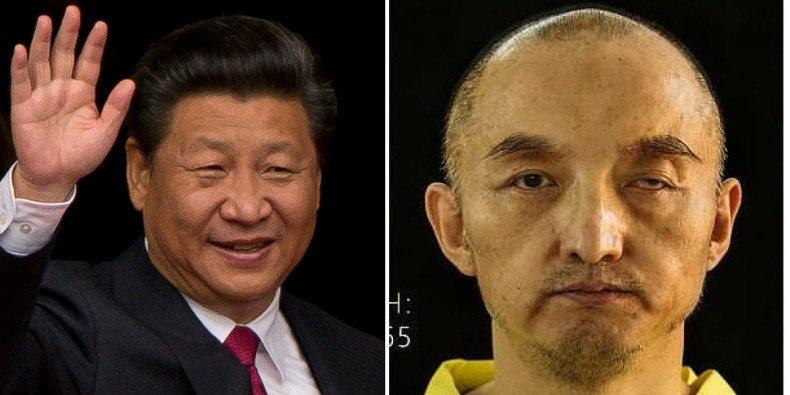 China is set to wage war with Islamic State (Isis) after the extremists executed one of its citizens and three Chinese nationals died during the Mali siege. IS have claimed this week they have executed Beijing man Fan Jinghui, 50, and Norwegian Ole Johan Grimsgaard-Ofstad, 48, in their magazine, Dabiq.
Fan, described as a former teacher and Grimsgaard-Ofstad, once connected to a university in Trondheim, were taken hostage in September this year by the militants. IS is believed to have offered the men for sale, claiming they were "abandoned by the kafir [unbeliever] nations and organisations".
Highly stylised images of the hostages appeared in the 12th issue of Dabiq – the IS propaganda publication – alongside the word "executed". The pair are shown in black and white, blindfolded, and then apparently dead, covered in blood and wearing jumpsuits.
"China strongly condemns the brutal murder of a Chinese national by Islamic State," President Xi said, according to official China Central Television. "I express my deep condolences to the families of the victim.
"Terrorism is the common enemy of humanity. China resolutely opposes terrorism in any form and resolutely fights against violent, terrorist, criminal activities that challenge the bottom line of human civilization."
Xi also called on government departments to increase security "outside China's borders". The Chinese army has around two million soldiers at its disposal.
Mali attack deaths
Three Chinese citizens were murdered in the Mali hotel attack at the Radisson Blu hotel in Bamako yesterday (21 November) after extremists shouting Islamic slogans stormed the building, which is popular with foreign visitors. At least 27 people were killed before Malian commandos stormed the building and freed 170 hostages – many of them foreigners.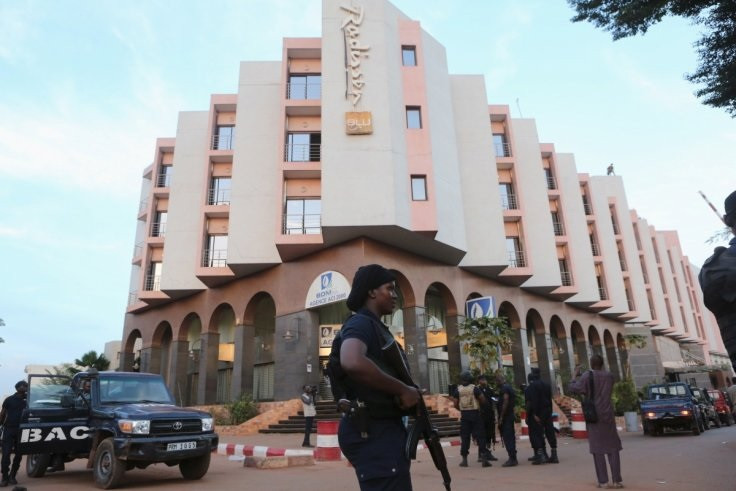 A Malian police officer outside the Radisson Blu hotel that was attacked yesterday
Reuters
The attack was claimed by the militant group Al Mourabitoun and al Qaeda in the Islamic Maghreb (AQIM). The group, led by Yahya Abou el-Hammam, has pledged alligence with IS.
Xi condemned the Mali attacks as "cruel and savage" saying: "With no regard for human conscience and moral baseline, the terrorist organisation still carried out this cold-blooded and violent action. The Chinese government strongly condemns this inhuman action and will definitely hold the perpetrators accountable."
The three dead Chinese men were executives from the state-owned China Railway Construction Corp. They were named as Zhou Tianxiang and Wang Xuanshang, general manager and deputy general manager of the company's international division, and Chang Xuehui, general manager of its West Africa division. Four other Chinese nationals were rescued by the Malian commandos.
The company said yesterday: "China Railway Construction Corp is deeply saddened by the deaths of the three employees, and we express our deep condolences to the victims' families and strongly condemn the atrocities committed by the terrorists."