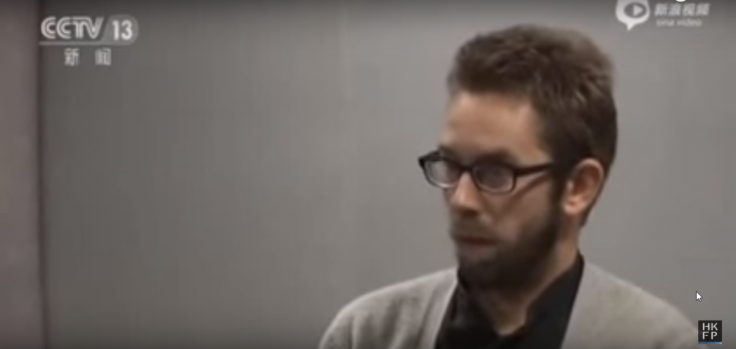 Swedish human rights activist Peter Dahlin has been released by the Chinese government and deported to Sweden, after he was detained for damaging national security. In early January, Dahlin was accused of being a foreign agent and attempting to undermine the ruling Communist Party.
"I can confirm that Peter Dahlin has been released and expelled from China," Sebastian Magnusson, spokesman for the Swedish Embassy in Beijing told The Telegraph. No further information was given about the detention or release.
Dahlin, 35, the founder of Chinese Urgent Action Working Group (CUAWG), a legal aid organisation, was working in the country to offer legal aid for those suffering from human rights violations. He was detained in early January and made an appearance last week on state media during which he confessed to aiding Beijing law firm Fengrui, the lawyers of which were also detained on subversion charges.
"I have no complaints to make. I think my treatment has been fair," Dahlin, said on TV. "I have been given good food, plenty of sleep and I have suffered no mistreatments of any kind.
"I violated Chinese law through my activities here. I have caused harm to the Chinese government. I have hurt the feelings of the Chinese people. I apologise sincerely for this and I am very sorry that this has happened," he claimed. He was released and immediately flown to Stockholm from Beijing on 25 January.
"I welcome the fact that Peter Dahlin can now be reunited with his family in Sweden. This is the result of close contacts between the Swedish foreign ministry and Chinese representatives," Swedish Foreign Minister, Margot Wallstrom, said in a statement.
Michael Caster, a spokesman for CUAWG was happy about his colleague being "back home safe in Sweden", but voiced his concern for other activists, who continue to be detained.
"That he has been released shouldn't obscure the fact that many members of the Chinese human rights community whom Peter sought to support remain in detention for nothing more than working to promote and protect the rights of all Chinese citizens," Caster said.
He also opined that Dahlin's confession on national television was a forced one. "It is important to keep in mind that regardless of what Peter may have admitted to while in detention, his so-called confession was delivered under duress in effectively secret detention while being denied access to legal representation," he said.
Meanwhile, China's official news agency claimed that Dahlin had been arrested as part of a police operation that "smashed an illegal organisation that sponsored activities jeopardising China's national security".
It claimed that Dahlin had "hired and trained others to gather, fabricate and distort information about China" and had been planted in China to "gather negative information for anti-China purposes such as smear campaigns".
Many other activists continue to remain in custody on charges of working against the government. Wang Yu and Li Heping, two of China's most well-known civil rights lawyers are awaiting trials after being detained on subversion charges.