It is estimated there are over 430 million bicycle owners in China, yet despite all that pedal power there remains a serious pollution problem in its cities. To combat smog and the deadly effects it has on those bike riders, a startup has created a cycle that can 'suck up' polluted air, purifying it and releasing it back into the atmosphere for the rider to breathe.
The Smog Free Bicycle from Dutch company Studio Roosegaarde and bike-share startup ofo was announced back in April this year and both have now confirmed that the first prototypes will be ready by the end of the year.
First seen on Kickstarter, the bicycles clean the air thanks to a module placed at the front of the bike, between the handle bars, that intakes air and then passes it through a filter to remove carbon and expel the clean air in the cyclist's face.
With ofo's fleet of 6.5 million bikes in more than 150 cities, Roosegaarde hopes the air-purifying solution can make a significant impact in reducing deadly air pollution, which forces many cyclists to wear face masks.
Roosengaarde has also attempted to tackle Beijing's pollution problem by designing a large Smog Free Tower that could purify 30,000 cubic metres of air every hour. Scientists measured the tower was able to reduce pollution by up to 45% within 20 metres. The collected carbon was then compressed and turned into jewellery. The company said it has plans to trial another tower in India later in 2017 and hopes to see towers in South America after that.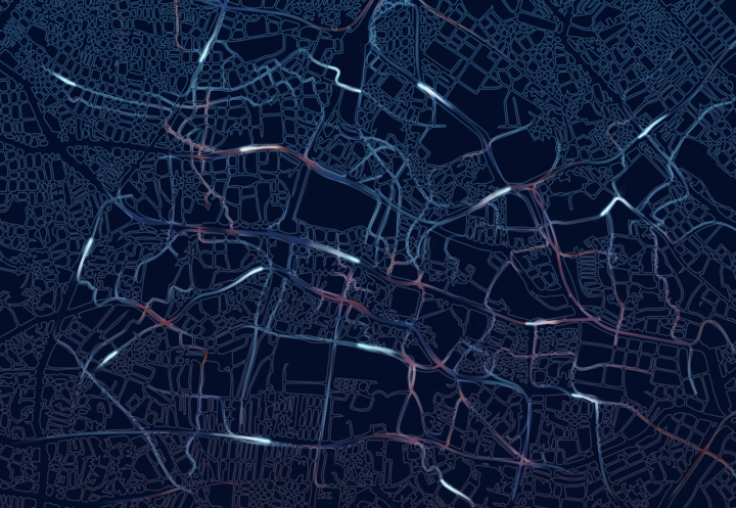 "Beijing used to be an iconic bicycle city. We want to bring back the bicycle as a cultural icon of China and as the next step towards smog-free cities," said Daan Roosegaarde.
With the sheer number of bicycles from ofo and power of Roosegaarde's air purifier the project of these smog-cycles make environmental sense. Unlike the tower they are not static, and thus able to reach more parts of cities.
In the UK, in a bid to reduce deadly air pollution emitted from cars, Highways England has been discussing a plan to build giant tunnel-like structures over busy sections of motorways that use a canopy to trap harmful pollutants. The decision on the scheme is still yet to finalised.