GRAPHIC CONTENT WARNING: Video showing child cruelty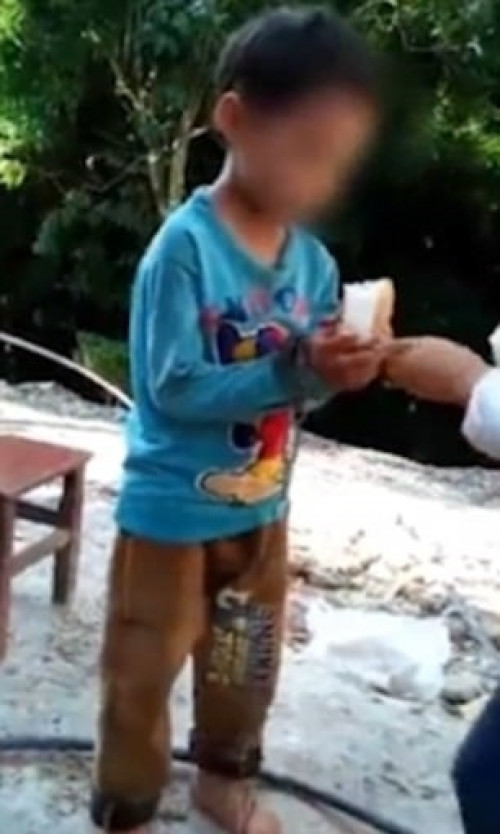 Video showing a young Chinese boy in shackles has sparked outrage on social media. The seven-year-old who lives in a small village in Maguan county, Yunnan Province.
The boy is seen with his hands bound together in metal chains as he stands helplessly outside his parents house in southwestern China.
In the footage, which first appeared on Wechat, a young girl hands him a piece of bread which he eats with his hands still bound.
The incident was reported to local police who visited the family home on August 24 to investigate reports of alleged child cruelty.
The parents told the police that they chained the boy's hands together to prevent him from destroying the neighbours' properties as he was 'too naughty and breaking rules'.
They admitted that they had punished the boy by chaining his hands together once before.
According to the Public Security Administration, the parents were given verbal warnings for 'not educating their children in a proper way,' Mail Online reports.