Following a bout of criticism over Vanity Fair's recent article describing a rather disturbing casting process for Angelina Jolie's directorial, First They Killed My Father, the actress has responded to the controversy.
Not only did the Hollywood diva refute the description as "false and upsetting" but went on to assert that she, herself, would have been "outraged if this had happened".
"Every measure was taken to ensure the safety, comfort and well-being of the children on the film starting from the auditions through production to the present," the Maleficent star explained in an official statement following the controversy.
"Parents, guardians, partner NGOs whose job it is to care for children, and medical doctors were always on hand everyday, to ensure everyone had all they needed. And above all to make sure that no one was in any way hurt by participating in the recreation of such a painful part of their country's history," the statement continued.
Jolie claimed that the "pretend exercise" was written as it was a "real scenario".
"The suggestion that real money was taken from a child during an audition is false and upsetting. I would be outraged myself if this had happened. The point of this film is to bring attention to the horrors children face in war, and to help fight to protect them," her statement read.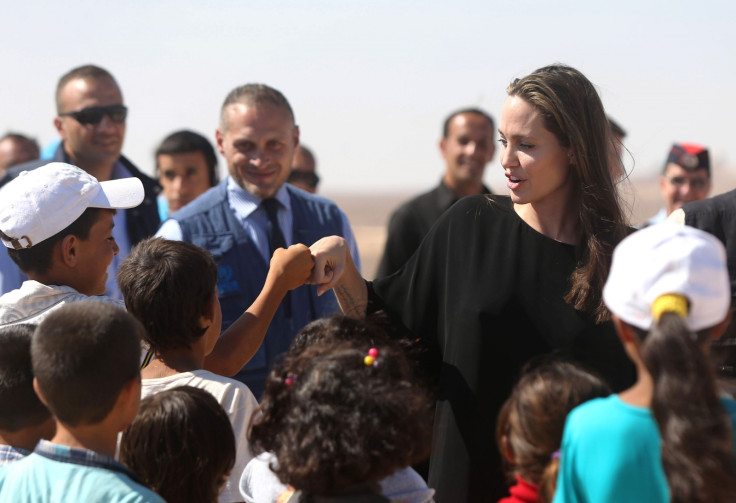 Jolie got back into the limelight after her bitter split from Brad Pitt with her directorial venture, First They Killed My Father: A Daughter Of Cambodia Remembers. The biopic follows the struggles of Cambodian activist Loung Ung during the ruthless Khmer Rouge regime.
However, the actress garnered some bad press since speaking out about the film's auditions and her team's search to find the perfect child star — Sareum Srey Moch.
"Angelina Jolie is f******g sick. Impoverished children shouldn't be subjected to psychological torture like this!" a critic responded on Twitter, while another added, "I thought Angelina Jolie was a humanitarian & protector of children. If true this is beyond appalling. Abusive & cruel."
Even though Pitt's ex has cleared the air on the casting process, some fans still remain critical. "I don't need no facts. Angelina Jolie is guilty," a Twitter user said.