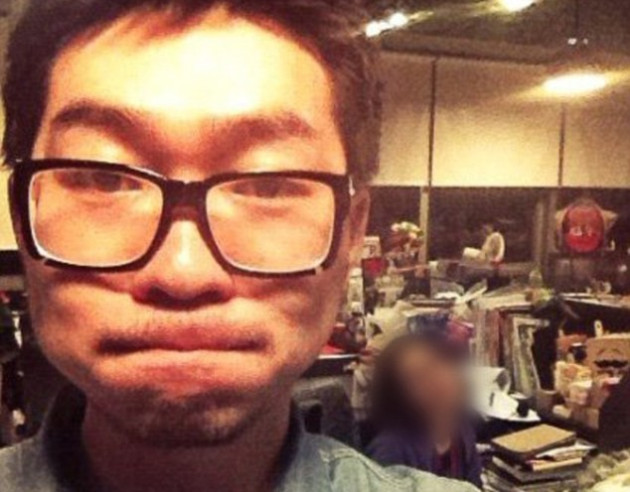 A young man stood up at work, unleashed an anguished yell and then collapsed and died from 'overwork.'
Li Yuan, 24, had reportedly been working long hours every night for weeks at advertising firm, Ogilvy & Mather, based in Beijing.
Local media reported he never went home before 11pm at night and remained at his desk long after the working day finished.
News of Li Yuan's death spread rapidly on the Chinese social media giant, Weibo.
His death sparked a wave interest in the China, where workplace stress is in the spotlight for contributing to workers' deaths.
A last picture of the marketing employee (above) was shared thousands of times and attracted more than 22,000 comments.
Shocked colleagues rang the emergency services, who rushed him to the Peking Union Medical College in the capital city of Beijing.
But doctors were unable to revive him and he was declared dead. The cause of death was recorded as a sudden heart attack.
Ogilvy & Mather confirmed li Yuan's death on Twitter. A tweet read: 'Unfortunately the sad news is true. @OgilvyPR Beijing has lost 1 of its own. He was loved by all of us. Thank u for your kind msgs.'
Li Yuan's shock death comes as China becomes the country with the most deaths related to overworking.
According to a study in state-run newspaper, the China Youth Daily, there are around 600,000 deaths from exhaustion relating to work stress each year.
That is more than in Japan, where mortality caused by overworking is called 'karoshi' and is a legal cause of death.
One caption on a picture of Li Yuan was reportedly written by his brother and read "Goodbye to the people I love, goodbye to the world".