A Chinese town has started a controversial dog meat festival on 21 June in spite of widespread criticism from animal rights activists. Vendors slaughtered dogs and cooked their meat in dozens of restaurants across the city of Yulin, in the Guangxi Zhuang Autonomous Region, AP reported.
"We came to Yulin to tell people here dogs are our friends. They should not kill dogs in such a cruel way and many of the dogs they killed are pet dogs," an activist said.
About 10,000 dogs and cats are expected to be killed and eaten during the 10-day festival. The local government has in recent years tried to disassociate itself from the event, with an official telling AP that the annual event has never been officially recognised by local authorities.
"We hold meetings every time before the so-called festival, discussing counter measures such as deploying local police, business and sanitary authorities to inspect and deal with those who sell dogs," said the official, identified only by his surname Liu.
Criticis of the festival say the practice has no cultural value, while promoters claim that eating dog and cat meat during summer helps maintain a healthy metabolism.
According to the Humane Society International, a charity which campaigns to end the Yulin festival, more than 10 million dogs are killed for human consumption every year in the country. It is believed many of the dogs were pets stolen from their owners or were stray dogs that vendors picked up from the streets.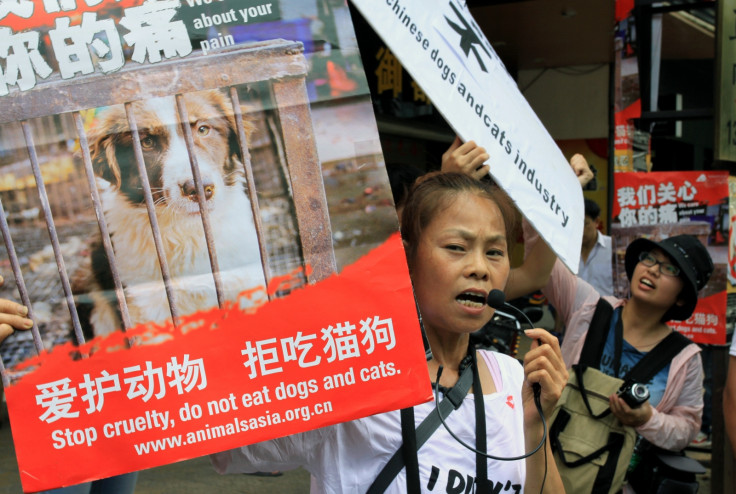 What is the Yulin Dog Meat Festival?
The tradition reportedly began in the 1990s, but the festival is thought to have begun in 2010 to mark the astronomical midsummer.
The Chinese tradition of eating dog meat dates back to around 500 years. According to Chinese lore, eating dog meat is believed to ward off the heat of summer and bring good luck and health.
Selling dog meat for human consumption is legal in mainland China. Among other things, the festival has also been condemned for the alleged cruel treatment of animals.
More on the festival here