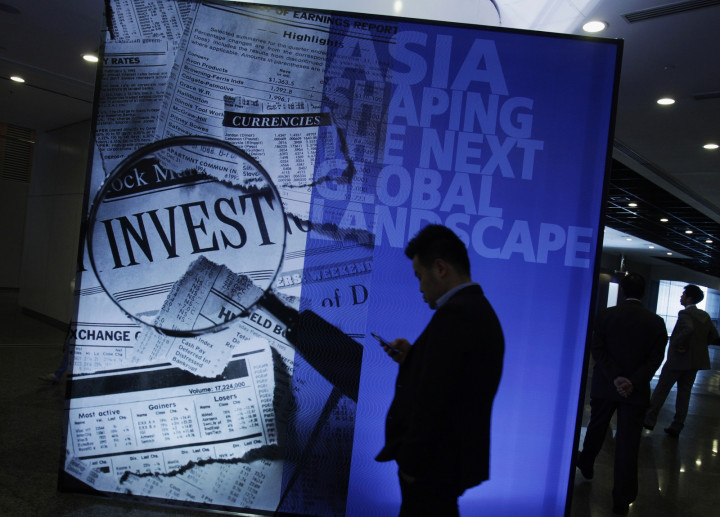 Foreign investment in mainland China fell for the first time in 17 months, as companies from Japan, Europe and the United States slashed spending in the manufacturing sector.
Foreign direct investment (FDI) inflows from January to July fell compared to the same period the year before, as a range of other indicators pointed to a slowdown in China's economy.
Falling investment was described as an anomaly by Chinese officials but figures for lending, output and investment suggest economic growth had weakened across the country.
Officials said the decline in foreign firms investing in China was unrelated to the state's crackdown on foreign companies alleged to be engaging in anti-competitive behaviour.
Probes into the British pharmaceutical giant GlaxoSmithKline has been the subject of a long-running anti-corruption probe, while investigations into foreign car manufacturers have been widened.
However, officials have insisted that recent investigations would not scare global investors away from China.
"Such thing will never happen that foreign investors are to be scared away by only a few anti-trust investigations," said Shen Danyang, spokesman for the commerce ministry, as quoted by Reuters news agency.
Shen said the Chinese government would continue to protect foreign firms' legitimate interests as it seeks to establish a more transparent and efficient market for foreign companies.
China drew $71.1bn in FDI from January to July, down 0.4% on the same period in 2013. The drop marked the first decline in foreign capital inflow since February 2013, the commerce ministry said.
FDI in July reached $7.8bn, the lowest in the past two years, but Chinese officials stressed the figures did not represent a downward trend.
"While we are pushing for structural reforms in the economy, it is quite normal for FDI inflows to fluctuate between months," Shen said, as quoted by Reuters.
"We expect foreign investment to keep a steady growth (pace) in the coming years and total FDI in 2014 to remain at a similar level with last year."
Recent increases in Chinese wages and operating costs have not significantly slowed FDI inflows in China, which reached a record high of $118bn in 2013.