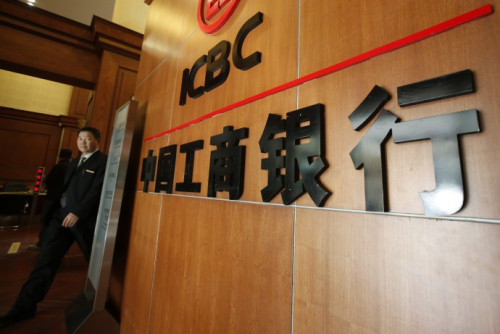 Industrial and Commercial Bank of China, the world's largest bank by assets, will help bail out investors in a troubled shadow bank product that it helped to market.
Reuters citing local media reports said the bank (ICBC) would take some responsibility for repaying customers, modifying its earlier stance that it will not help the customers.
ICBC helped market the "Credit Equals Gold #1", a high-yield investment scheme created by China Credit Trust Co Ltd. the 3bn yuan ($496.20m, £296.2m, €361.1m) investment product marketed through ICBC branches is due to mature on 31 January.
China Credit Trust had earlier told investors that it will not be able to repay investors on time. Subsequently, most the product's 700 investors have sought reassurances from ICBC.
The bank earlier said that it would not use its own money to repay investors in the off-balance-sheet investment product. Nevertheless, it changed its view due to fears that its non-involvement would taint its image among customers.
"ICBC won't ignore the issue of its reputation," the official Shanghai Securities News quoted a bank official as saying.
"The ICBC has not shirked its responsibility and pushed these investors to go chase China Credit Trust Co Ltd for payment. On this point, ICBC will bear responsibility."
The newspaper added that the bank will inform the customers its specific decision before 28 January.
Defaults in Shadow Banking Sector
While China government praised its much-debated shadow banking system, saying it played a positive role in boosting its economy, critics argue that it helped fuel a surge in the country's debt levels.
In addition, analysts are of the view that default risk is very high in shadow banking products.
China Credit Trust used funds raised through the investment scheme to make a loan to struggling coal company Shanxi Zhenfu Energy Group, which collapsed in 2012 following the arrest of its vice chairman for accepting deposits without a banking license.
In another case, China's local government of Shanxi province and China Credit Trust are expected to share responsibility for bailing out investors in a failed investment scheme.
In line with the developments, regulatory agencies in China are drawing up regulations to prevent such financial disasters due to shadow banking.
The new regulations are expected to control off-balance sheet lending by banks and place non-bank institutions under closer scrutiny.