The world's largest annual migration is underway as hundreds of millions of Chinese people head back home to celebrate the Lunar New Year with their families. The week-long holiday is surrounded by a 40-day travel frenzy known as "Chunyun", during which the total volume of passengers this year is expected to be almost three billion. That's more than two journeys for every single member of China's population, or more than double the number of passengers on the London Underground in an entire year.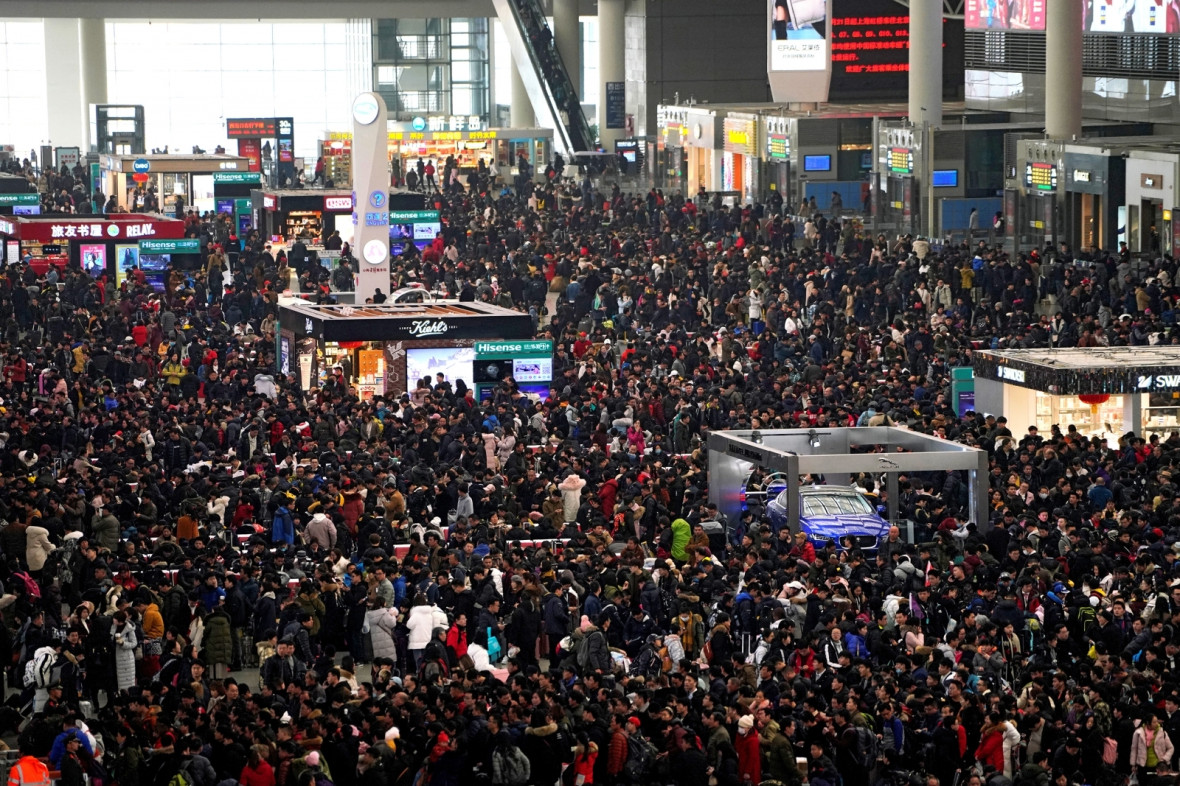 Lian Weiliang, deputy head of China's National Development and Reform Commission, said: "The total volume of passengers nationwide is expected to reach 2.98 billion, basically the same as last year. But the passenger transport structure will change, with railway and airline passenger volumes increasing respectively by 8.8 percent and 10 percent, and road traffic decreasing by 1.6 percent, which represents the first ever negative growth of the passenger transport by road."
Lian said the train travel pressure in western China will be alleviated this year: "Last year new railway lines totalling more than 3,000 kilometre went into construction, and a high-speed railway network composed of eight major railways across China has been formed. Passenger transport capacity has been improved notably, especially after the inauguration of the Lanzhou-Chongqing railway, the Xi'an-Chengdu railway and the Chongqing-Guiyang railway." .
However, the transport system will face an increasing post-festival pressure due to the return of both holidaymakers and students and migrant workers coming back to school and jobs in cities after the holiday ends on 21 February. "The Spring Festival is late this year. After the holiday, there will be a travel peak, with a combined flow of people visiting relatives, tourists, students and workers. The peak daily passenger volume is estimated to exceed 100 million," said Lian.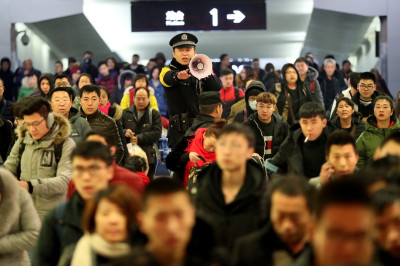 Zhang Caichun, deputy director of Dispatch at China Railway, said hundreds of extra trains are being laid on to cope with the travel rush: "From a base of 3,819 pairs of regular trains daily, we have added 576 and 665 pairs of temporary trains before and after the Spring Festival respectively, averaging a daily increase of 5.3 percent over last year."
Incredible photos show hundreds of bullet trains waiting to be pressed into service at a maintenance centre in Wuhan, Hubei Province.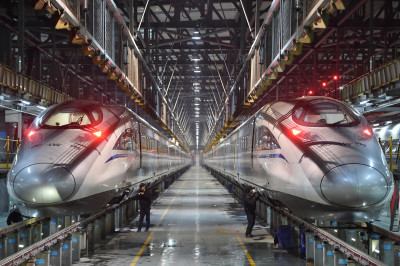 Spring Festival, or the Chinese Lunar New Year, is the country's most important traditional holiday. Most people working in the big cities will return to their villages for a family reunion. China welcomes the Year of the Dog on 16 February 2018.