The 34th Harbin International Ice and Snow Sculpture Festival, in China's far northeastern Heilongjiang Province, has opened. Hundreds of thousands of visitors are expected to flock to the annual attraction, which features a dazzling array of gigantic illuminated ice sculptures.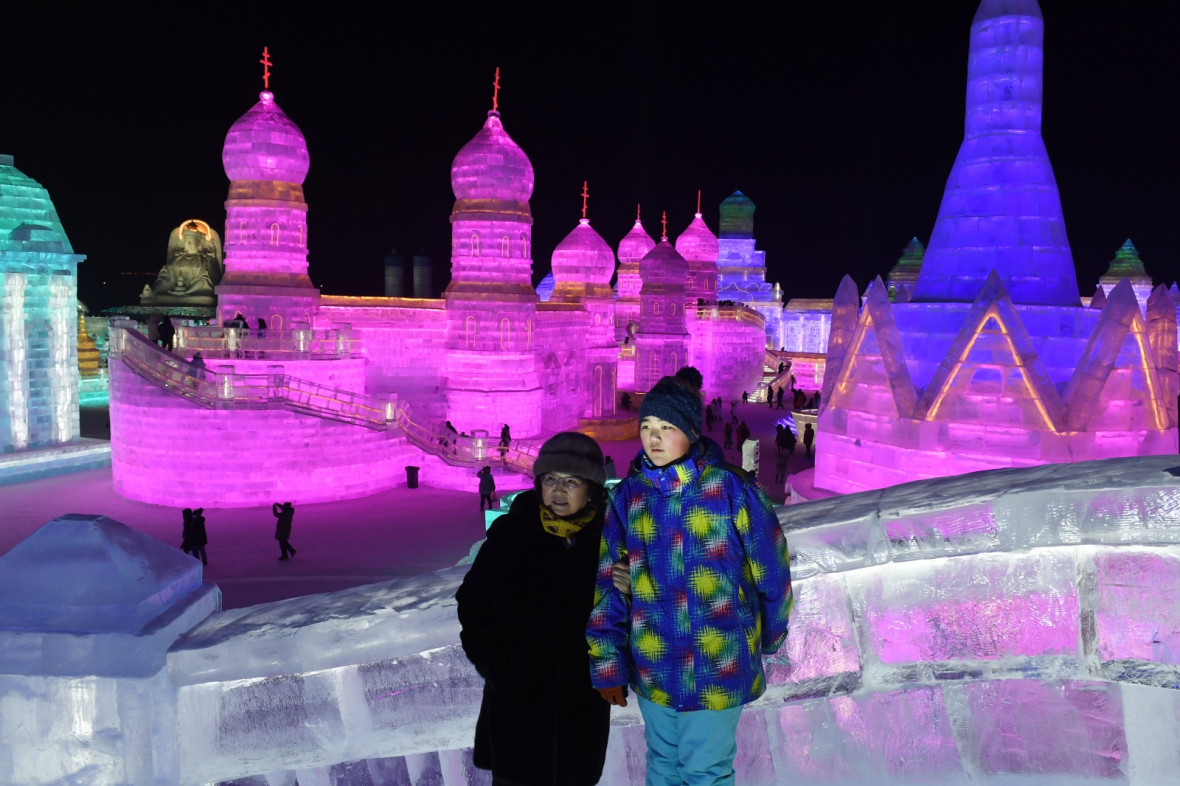 Organisers say a record 180,000 cubic metres of ice have been used this year to recreate some of the most famous landmarks around the world, such as Beijing's Temple of Heaven, Moscow's Red Square, and Thailand's Wat Phra Kaew.
More than 10,000 staff have reportedly been involved in constructing the exhibits since early December, gathering large blocks of ice from the Songhua River. Harbin is one of the coldest places in China. Temperatures can drop as low as minus 35 degrees Celsius (–31F).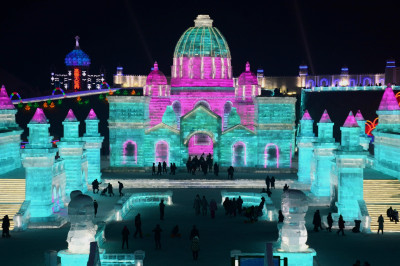 This year's Harbin International Ice and Snow Festival is expected to run until 25 February 2018.