Crowds gathered in Saint Mark's Square in Venice to watch one of the highlights of the Italian city's carnival – The Flight of the Angel. The traditional event sees a beauty pageant winner, dressed in carnival costume, descending from the bell tower of Saint Mark's Basilica. This year's angel, Elisa Costantini, a 19-year-old student, leapt from the Campanile, attached to a wire 80 metres (265 feet) above the ground.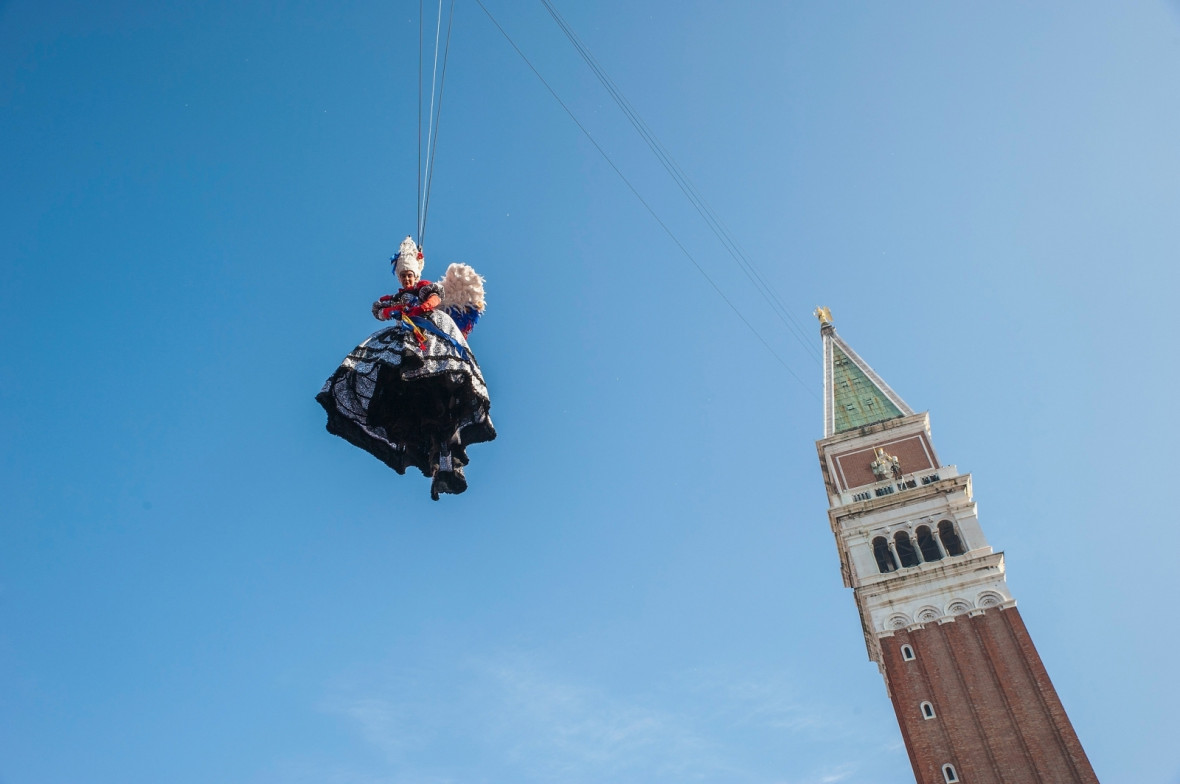 During the 18 days of carnival, the lagoon city fills with thousands of tourists from across Italy and the world. Many don masks and elaborate costumes to join in with the events taking place across town. Although most visitors stick to the traditional Carnival costumes of baroque gowns and bejewelled masks for women and black capes and menacing masks for men, they are not mandatory.
More and more visitors are using Carnival as an opportunity to show off a fabulous creation they've always fantasised about. It doesn't have to be Venetian. It doesn't have to be traditional. You're free to be who – or what – you want to be. You can change your gender. Maybe even your species. That's the joy of the mask – nobody knows who or what you were before Carnival. IBTimes UK presents a gallery featuring the best photos of the most creative costumes and masks at this year's Venice Carnival.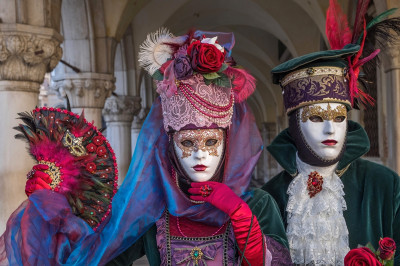 The Carnevale di Venezia is among the oldest carnivals in the world. Carnival madness first began centuries ago as a period of excess before the rigours of Lent, the 40 days of fasting that traditionally precede Easter. Venetians could then hide their identities behind masks and do as they pleased. It was a pressure valve to ease class tensions, allowing the poor, for a brief and controlled period, to break Venice's rigid, oligarchical social order.