China has put its army on high alert and cautioned its citizens living in Myanmar to stay safe amid fierce clashes raging in the border towns of Muse and Kutkai in Myanmar's northeastern Shan state. Fighting broke out in the region after three ethnic armed groups of Myanmar launched a series of attacks on military outposts and police stations across the northern part of the country.
The attacks were carried out in the early hours of Sunday, 20 November, by the Kachin Independence Army, Ta'ang National Liberation Army and Kokang's Myanmar National Democratic Alliance Army against the Burmese government's peace efforts. The government is reportedly looking to bring these three groups into the Nationwide Ceasefire Accord.
A total of eight people, including a soldier, three policemen, one militia and three civilians died in the clashes. Some 29 people were reported injured, including nine policemen, two customs officers and 18 civilians, Xinhua reported, citing a news release issued by the Myanmar Information Committee of the State Counselor's Office.
The Chinese state news agency added that the Burmese government forces are now tracking the attackers, who reportedly retreated after the government troops returned fire.
On Sunday night, the Chinese Embassy in Myanmar issued a statement urging Chinese citizens in the country to avoid going to conflict-hit areas.
Earlier, the Chinese defence ministry said in a statement uploaded on its website: "The Chinese army is on high alert and will take the necessary measures to safeguard the country's sovereignty and safety, as well as protect the lives and property of Chinese citizens living along the border."
The Chinese government has urged the warring groups to exercise restraint by taking concrete and effective measures for an immediate ceasefire to bring peace in the China-Myanmar border area. Meanwhile, China has reportedly also extended humanitarian aid to the people who fled from the conflict-hit area and entered Chinese territory for help.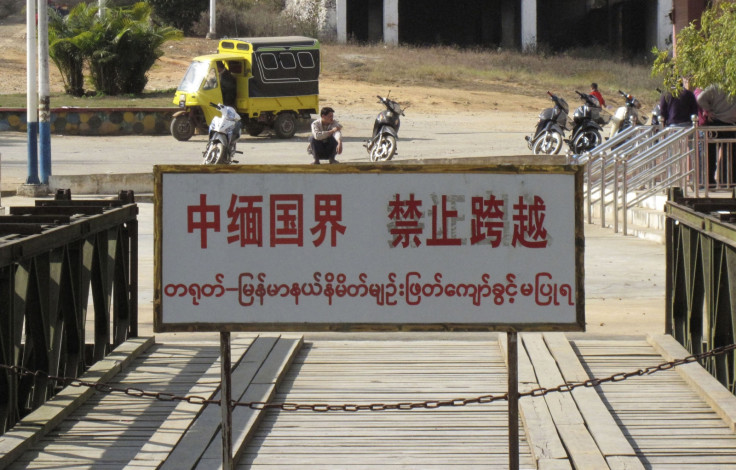 The embassy said they were watching the situation closely and advised people in need to contact the embassy in Yangon or the Consulate-General in Mandalay, Xinhua reported.