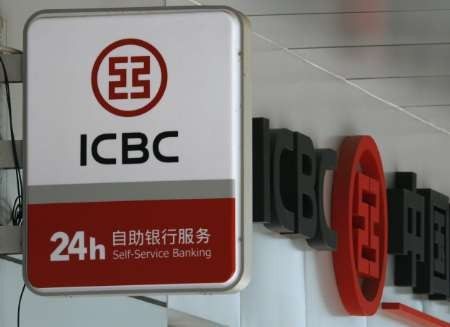 Chinese banks are busy competing with internet giants in the country that launched high-yielding online investment products, prompting many consumers to withdraw funds from brick-and-mortar banks.
Banks such as Industrial and Commercial Bank of China, Bank of China, Bank of Communications and Ping An Bank launched online products with similar features to retain customers, according to Reuters.
In addition, they are also lobbying regulators to introduce curbs on the growth of on-line funds offered by non-banks, including the proliferation of online products from third-party payment services that help reduce costs for internet giants.
The China Securities Regulatory Commission earlier said it is working with other agencies to develop rules for Internet finance, which has experienced significant growth in the country.
Growth of Online Funds
Earlier, Chinese e-commerce giant Alibaba Group Holding launched a money market fund, Yu'e Bao, which attracted 400bn yuan ($66.0bn, €48.0bn, £39.7bn) in assets under management in less than eight months. The amount is more than the customer deposits held by the five smallest-listed Chinese banks, according to Reuters.
Yu'e Bao is currently yielding 6.2%, much higher than the bank interest rates. In addition to high yield, the product allows investors to redeem shares for cash at any time and requires no minimum threshold for deposits.
Hurting the banks' businesses further, search giant Baidu and messaging specialist Tencent Holdings also launched similar products.
"Yu'e Bao and similar products are posing a very strong competitive challenge to banks," Reuters quoted Zennon Kapron, head of Kapronasia, a finance and technology consultancy based in Hong Kong.
"Although the amount of money that (online products) have attracted is still small as a portion of banks' overall deposit base, it's very significant in terms of the speed at which they've grown."
Increasing Competition and Banks' Higher Costs
The competition for deposits is expected to increase banks' funding costs and crimp profit margins this year.
According to UBS, if 10% of total bank deposits flow into online products, it could reduce banks' net interest margin by 0.1 percentage points, while lost fee income would reduce up to 4% of estimated 2014 net profit.
This is in addition to the competition among banks in line with China's gradual liberalisation of interest rates. In order to attract customers amid stiff competition, banks will be forced raise their deposit rates.
"It's going to negatively affect bank margins. Costs will go up," said May Yan, Asia ex-Japan banks analyst at Barclays Capital in Hong Kong.