South African President Jacob Zuma missed the first anniversary commemorations of Nelson Mandela's death this morning (5 December, 2014).
Although the day has not been made a public holiday, raising eyebrows in some quarters, it has nonetheless been marked with an official commemoration at Freedom Park in Pretoria.
In the absence of the President, the ceremony was officiated by his deputy Cyril Ramaphosa, who led a "call to action" at exactly 9.56am and 53 seconds this morning. Such action involved people sounding bells, sirens, musical instruments and vuvuzelas not only in the Park, but also at churches, schools, factories and the like around the country.
This cacophony was followed by a three-minute silence at 10am, bringing the total time elapsed to six minutes and seven seconds in order to represent the 67 years that Mandela spent in service to the country.
The national anthem was then sung, before a wreath-laying service was held at the Union Buildings, the seat of the government in Pretoria.
As to why Zuma decided not to grace such a historic event with his presence meanwhile, was due to important business with China – South Africa's largest single trading partner since 2009, and China's biggest on the continent.
In fact, it was China's patronage and influence that saw South Africa being accepted into the influential club of BRIC (Brazil, Russia, India and China) nations in 2010, resulting in BRICS.
This week, however, President Zuma led a delegation of ministers and representatives from 100 companies on his second state visit to the country. Here he met Chinese President Xi Jinping in a bid to review and strengthen existing relations and trade ties.
To this end, the two nations signed a five-to-10-year strategic cooperation programme, which included cementing "political mutual trust and strategic coordination" in international and BRICS-related matters. It also involved a commitment to improving collaboration in the areas of trade and investment, particularly in sectors such as agriculture, finance and transport.
The deal builds on the Beijing Declaration, which was signed four years ago during Zuma's first state visit, and created a partnership centred around 38 cooperation agreements. These agreements ranged from mineral exploration to political dialogue and joint activity in global arenas such as the United Nations.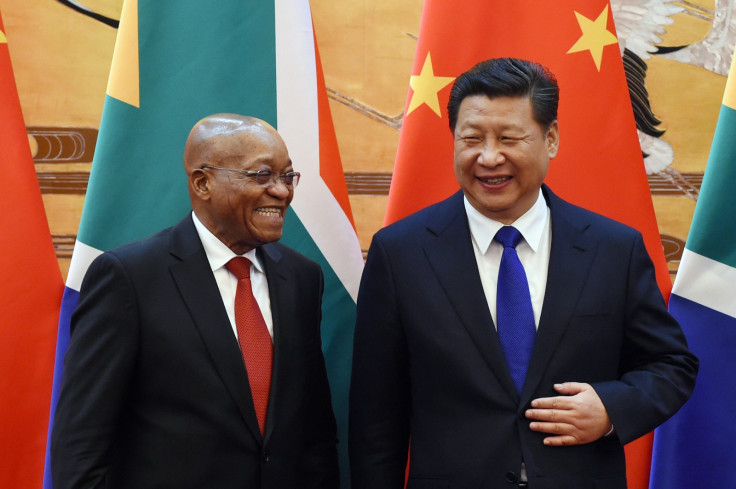 Bi-lateral trade
But a joint forum involving about 150 Chinese companies will also take place today, with the aim of generating a raft of new business deals between the two nations.
Getting such deals right could prove tricky. Although South Africa's bilateral trade with China increased by 32% in 2013 to ZAR270bn (£15.6bn) from ZAR205bn (£11.8bn) the previous year, the trade balance has remained so far in China's favour.
In fact, South Africa's trade deficit with the country widened from ZAR36bn (£2.1bn) in 2012 to ZAR38bn (£2.2bn) last year.
The problem, according to Trade and Industry Minister Rob Davies in a written reply to a parliamentary question by African National Congress MP Freddie Adams in March, centres primarily on the make-up of this two-way commerce.
While more than 90% of South Africa's top 10 exports to China comprise raw materials, all of its top 10 Chinese imports consist of higher value manufactured goods.
But now, it seems both countries have recognised the unsustainable nature of the situation and agreed to try and tackle it. The first way, according to Davies, is by working together "to promote value-added exports to China" while the second is to "increase inward investment from China" which has traditionally been low.
But trade deficits are not the only way in which doing business with China can apparently be a double-edged sword.
In October, for example, the South African government generated domestic and international controversy by apparently kowtowing to its ally's political demands.
It appears Pretoria chose to deny a visa to Tibet's spiritual leader, the Dalai Lama - for the third time in five years - to attend a Nobel laureates' summit in Cape Town in order to honour the memory of fellow laureate, Nelson Mandela. The summit was duly cancelled and is now scheduled to take place in Rome on 12-14 December.
Chinese influence
The South African government was widely reproached for being afraid to anger its trading partner, which has occupied Tibet since 1950, and who sees the Dalai Lama, albeit in exile in India, as an influential and subversive voice of independence.
China, in turn, only made matters worse for its friend by commending the "correct position" it had taken and thanking it for its support.
Although Pretoria hotly denied any culpability, claiming that the Dalai Lama had cancelled the visa himself, it was roundly criticised for everything from handing over its sovereignty, "selling its soul", and betraying the country's commitment to human rights since the fall of apartheid 20 years ago.
But China's influence is also being felt in more temporal ways in the everyday lives of ordinary South Africans.
For instance, according to South African news channel eNCA's Checkpoint documentary entitled 'South Africa and China's Trade Relationship' this very partnership has led to 100,000 jobs being lost between 2002 and 2010 as cheap Chinese imports have flooded in and decimated local industry. Chinese investment has by way of contrast created less than 50,000 new positions.
A particularly marked casualty has been the garment-manufacturing sector in the Western Cape, which in its heyday in the 1990s employed 50,000 workers of its own.
But according to Ron Stockdale, managing director of men's suit producer PALS, the industry has been unable to compete due to labour laws that restrict work to 42.5 hours per week compared with China's 60.
"They've got a nearly 50% longer week to produce garments against the same fixed overheads so they can give better prices," he explains.
His company has survived by cutting delivery times due to productivity improvements and finding a niche by making police uniforms for African states and bowling trousers for the UK.
But Stockdale is also hopeful that, after years of sitting on its hands, recent measures by government to provide interest-reduced loans and productivity-incentive schemes to help businesses purchase new equipment may bear fruit.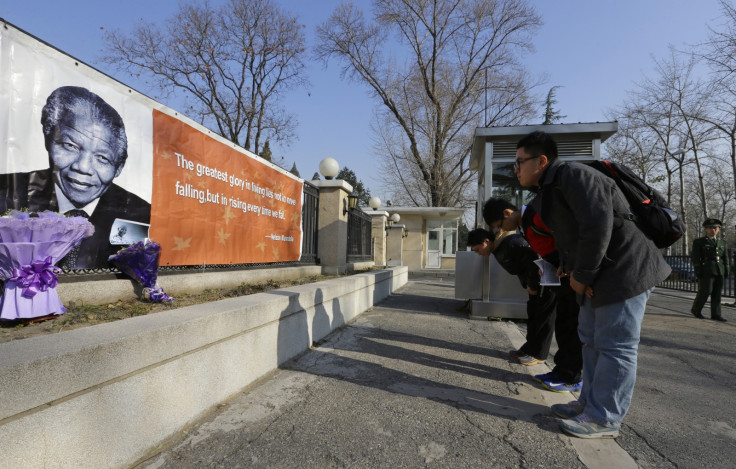 Chinese unpopularity
Another issue that is causing local concern meanwhile, is the large number of Chinese people moving to South Africa. At an estimated 300,000 to 500,000, the country is believed to have the largest such population on the continent, with many workers leaving China in the hope of finding better-paid job opportunities than they would at home.
The almost inevitable consequence of these dynamics though is that the Chinese presence is becoming increasingly unpopular.
According to a survey by the Ethics Institute of South Africa among over 1,000 Africans across 15 countries earlier this year, a statistically significant 43.3% had a negative perception of Chinese business people compared with only just over a third holding the opposite viewpoint.
Locals were just as unimpressed with Chinese products and services (55.9% negative) and their labour practices (46% negative). This was due to a widespread belief that Chinese firms do not treat their African staff with respect, fail to provide decent working conditions, and have little regard for either their basic rights or health and safety.
But it appears that of everyone questioned, it is South Africans who are the most anti-Chinese.
This situation was attributed not only to the fact that they are "generally-speaking more xenophobic than other Africans" but also that Western media, which tends to paint a bleak picture of Chinese investment on the continent, has more influence in South Africa.
In addition, the long-standing presence of Chinese businesses means that they are more widespread than elsewhere, particularly in rural areas, which has entrenched dislike. The final nail in the coffin is the fear that such businesses are perceived to pose a direct threat to domestic manufacturing, especially the textile industry.
But the one glimmer of hope is that an ongoing complaint that Chinese businesses employ their own countrymen rather than local workers due to their willingness to work longer hours for lower wages, is starting to lose validity as salary costs rise back home.
Whatever the truth of it though, it appears unlikely that China's influence in South Africa - or the rest of the continent for that matter - is likely to wane anytime soon.
As Dr Garth Le Pere, author of 'China, Africa and South Africa' told Checkpoint: "China is looking at major mining concessions in South Africa and the region at a time when there's a retrenchment of commitment, development aid, trade and investment from the European Union and United States. And this is the difference - the Chinese make things happen."