One of the key things that economic and social development in sub-Saharan Africa hinges upon into the future is the robustness of its energy sector.
According to a report just released by the International Energy Agency (IEA), the current state of the industry and a lack of access to electricity by vast swathes of the population are, unsurprisingly, putting a brake on economic growth.
But as the IEA's chief economist Faith Birol explains: "The pay-off [of getting it right] can be huge, with each additional dollar invested in the power sector boosting the overall economy by $15."
Unfortunately for South Africa though, its energy situation appears to be in a bit of a mess.
For instance, despite the damage to the economy caused by rolling blackouts across the country earlier in 2014, the National Energy Regulator has caused outrage by approving a tariff increase of an average 13% until 31 March 2016, up from a previously agreed 8%.
The figure is more than twice this year's average inflation rate of 6.2% and fears are that it will put a damper on an already struggling economy that only missed going into recession last quarter by the skin of its teeth.
But the move, which is intended to help state-owned utility, Eskom, cover ZAR7.8 billion (£433.6 million) in costs that it failed to budget for in the three years to 2013, has also been met by dire predictions that it is simply a taste of more to come.
The issue is that the company, which supplies 95% of the country's power, faces a further funding shortfall of ZAR225 billion for the five years to March 2018.
As a result, it is currently unable to come up with enough money to service the debt required to pay for the completion of two new, and very necessary power stations in order to tackle the country's chronic power shortages.
Last month, the government announced it would put together a financial rescue package, the details of which are due to be announced on 22 October. Ratings agency Standard & Poor's will then decide whether Eskom's debt situation warrants its bonds being downgraded to junk status.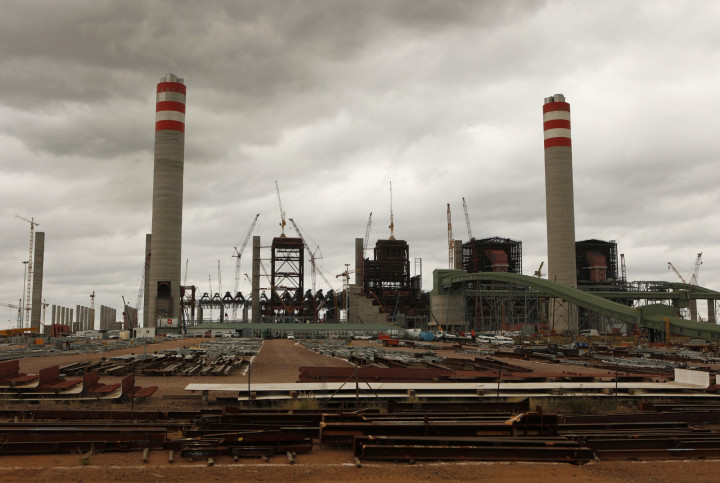 Powerful Economic Impact
To have any real chance of plugging its funding gap though, economists have estimated that Eskom will need to increase its tariffs by at least another 13% per year for the next five years.
But the worry is that this situation will make South Africa increasingly uncompetitive in world markets. It certainly won't help inflation or manufacturers already hit by rising labour costs and low demand for their products.
Or consumers for that matter, who are struggling with rising food and fuel costs, high levels of personal debt, and unemployment rates of around 25%.
So the situation is not good by anyone's standards - and doesn't get any better for reading the US Central Intelligence Agency's World Factbook either, which would appear to back up the IEA's report.
The Factbook indicates that South Africa's economy will be unable to grow at more than 3% until Eskom's new power stations come online, one by mid-2015 and the other in 2017, which is obviously a while yet.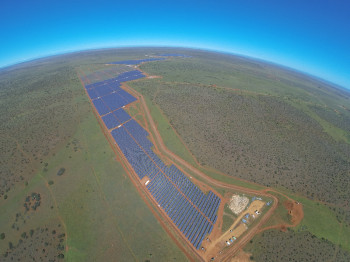 The problem is that to make a dent in poverty and unemployment, which both contribute to societal stability, it is widely accepted that GDP needs to increase at twice that rate.
Another contentious issue, meanwhile, is how the country's electricity is to be generated in the first place.
South Africa currently produces 77% of its energy using coal. It is, in fact, one of the seven largest coal-producing and one of the top five coal-exporting nations in the world. This means that the mineral, being its third largest source of foreign exchange capital behind platinum and gold, is vital to the country's economy.
But after getting a bad name for itself as the continent's worst polluter and as one of the world's top 20 carbon emitters, it pledged to take action, submitting reduction targets to the Copenhagen Accord in January 2010.
South Africa has now promised to reduce national carbon emissions to 34% below 1994 levels by 2020 and 42% by 2025 – should it get the necessary financial, technological and capacity-building support from the developed world, that is.
And so far it seems to be trying to honour that vow. Since December 2011, the country has signed off 64 renewable energy projects, including wind and solar, which equate to more than ZAR100 billion (£5.5 billion) of both domestic and foreign investment.
South Africa's Energy Mix
So while renewable energy accounted for less than 1% of the country's energy mix in 2012, it is expected to hit a much more healthy 12% by 2020, jumping to 17% by 2030.
According to research released last October by analysts Frost & Sullivan, this scenario would place it among the top 15 countries in the world in terms of renewable deployments.
But it seems that President Jacob Zuma also has a controversial personal interest in nuclear. After promising to purchase a fleet of power stations in his opening address to Parliament in June 2014, following similar statements in his State of the Nation speech in February, he made a mysterious visit to see President Vladimir Putin in Moscow in September.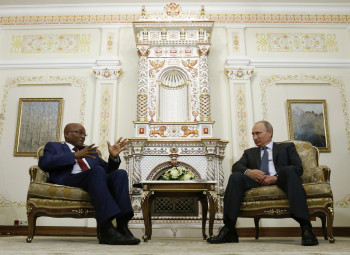 Immediately afterwards, Russian energy company, Rosatom, announced that it had signed a $50 billion deal with Pretoria to build eight nuclear reactors that would generate 9.6Gw of power by 2030.
The pact was based on a "build now, pay later" vendor-financed arrangement that would see Eskom buying back energy at high predetermined rates for up to 20 years.
But the move led to an outcry, with concerns being voiced over everything from corrupt and opaque procurement processes to the sheer cost of the proposals, which some feared could cripple the country as tariffs skyrocketed.
The Department of Energy appeared to backtrack very quickly though, countering that the Russian compact was simply a preliminary agreement on nuclear cooperation as part of a wider tender process that would also involve other countries over the coming months.
The government has since confirmed that Eskom will not act as the owner and operator of the new power stations. This process will instead be led by the Cabinet's energy security subcommittee, which is chaired by no less than Zuma himself – a man said to regard a nuclear power project as part of his legacy.
A businessman with historically close ties to Zuma has also intimated to South Africa's Mail & Guardian newspaper that the decision to award the contract to Russia has already been taken, essentially making it a done deal.
But no matter how murky such a set-up may seem, what is clear is that how these various scenarios play out over the next few months will be crucial in terms of the impact on the health of South Africa's economy for years to come.