Despite Johannesburg's reputation for being the most dangerous city in South Africa, it now appears that the tourist Mecca of Cape Town has stolen its crown.
According to a list of the top 50 most violent urban areas on the planet compiled by Mexican NGO Citizens' Council for Public Security and Criminal Justice and published last week, the Mother City was ranked a startling number 20.
The ratings are assigned by measuring the number of homicides per 100,000 citizens each year and do not include war zones. So on this basis, Cape Town recorded an average of 50.94, making it not only the most violent city in the country, but also the entire continent.
Joburg on the other hand, did not figure in the rankings at all, which were dominated by Latin American cities, with San Pedro Sula in Honduras topping the list (187.14).
But this is not the first time that Cape Town has been singled out for its high levels of violence. Although domestic arguments turned nasty are the most likely reason for murder in the region, accounting for a third of all 2,580 such incidents last year, next on the list is gang-related violence (18%), which has been escalating in recent years.
As for the areas with the highest murder rates last year, these were found not so much in the region's high-profile tourist areas, but rather in the townships of the Cape Flats.
The Cape Flats are a vast, barren area about 30km to the south-east of Cape Town itself, where people designated as "non-white" during the apartheid era were compelled to live as part of the regime's forced removal policy.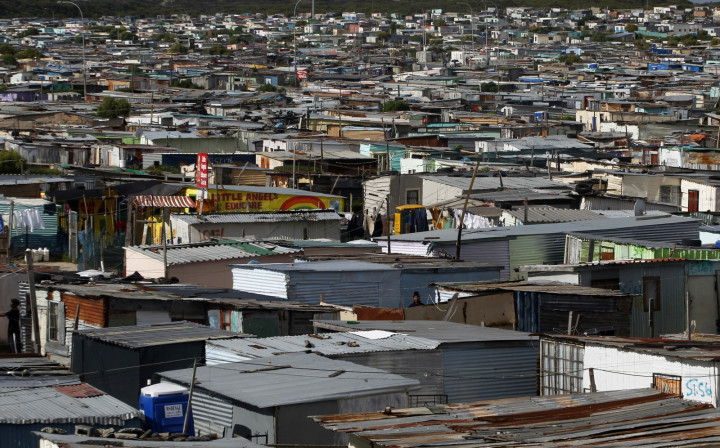 Among the most afflicted townships there are Gugulethu, where Anni Dewani was killed, and Mitchell's Plain, a predominantly "coloured" (a South African term for people of mixed race) settlement that suffers the highest levels of gang-related murders.
While "black" townships may experience the highest murder rates overall, it is "coloured" communities that suffer disproportionately from organised gang activity.
Craven Engel, a minister and chief executive of NGO First Community Resource Centre, which is based in the troubled area of Hanover Park, explains that while gangs have existed in one form or another for generations, before forced resettlement in the 1960s they were largely benevolent.
But the social dislocation, dis-empowerment, and anger resulting from the policy led to a change in focus. A lack of action by law enforcement then entrenched the situation, leaving communities feeling increasingly hopeless, marginalised, and abandoned.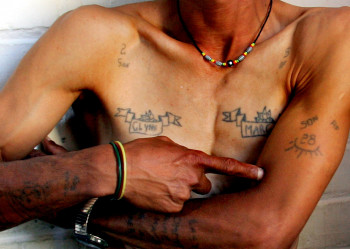 Gang dynamics
In fact, as the gangs increasingly moved into drug trafficking, some corrupt police officers also started taking a slice of the pie. This scenario led to whole roads being "contaminated with drug outlets" specialising mainly in tik (methamphetamine), and progressively over the last two years, heroin-based nyaope.
But there are also other factors at play. For example, overcrowding is rife and urban design alienating, something that Engel hopes will be tackled by city planners following an external assessment for a much-needed redesign next year.
To make matters worse, he says: "Unemployment is crazy – 70% the last time I checked – and poverty is crippling people. There's a lack of opportunity and educational levels are also quite low, with school dropout rates terrible. This makes recruitment to gang culture very easy as there's derailed youth everywhere."
In fact, the gang's recruitment policy with regards to age has now dropped to 12-years-old as it is perceived that children will get off more lightly and not be sent to prison if caught.
But being a tattooed member of a gang not only generates an income, it also confers respect, a feeling of identity and of safety by belonging to an organisation that promises to protect you.
What this all means, says Andre Standing, a senior researcher at the Institute of Security Studies pointing to a 2005 policy discussion paper - the most up-to-date estimate available - is that there are now as many as 130 street and prison gangs operating in the Cape Town area, which between them have around 100,000 members.
CeaseFire
In a bid to reduce the levels of violence that ensue though, Engel set up a social crime prevention programme called CeaseFire four years ago after attending a workshop hosted by a group with the same name from Chicago in the US.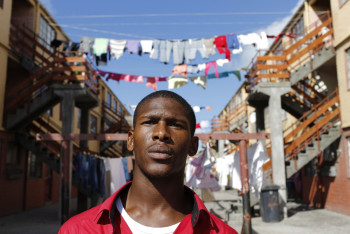 The scheme, which is funded by the City of Cape Town, is based on the idea that gang violence is like a contagious disease. Therefore, when it breaks out in the community, individuals need to be quarantined by so-called "violence interrupters" to prevent it from spreading further.
"An interrupter is like an antibiotic," Engel explains. "He's a street-level guy who spends most of his time on the beat and mediates to prevent violence or retribution taking place. Once that's done, he hands the case over to an outreach worker, who is more of a social worker. They then do risk work with individuals and find out what we can offer them."
Possible services here include residence at a half-way house to help people deal with substance abuse, skills development, legal support, and help in finding work.
But trauma counselling is also available both for gang members and their families who often suffer from post-traumatic stress disorder due to living in what is essentially a continuous war zone.
Another thing worth noting is that both interrupters and outreach workers are all former gang members themselves, often with prison stretches behind them. This status not only gives them street cred, but also means that they are intimately familiar with the issues faced by others.
As a result, over the last two years, CeaseFire's Hanover Park programme has successfully intervened with 158 youths, 70 of whom have left gang life and are now in gainful employment.
"The primary aim is to stop guys shooting and to mediate conflict so as to stop violence spreading. But the hidden agenda is to get people to exit gangs," Engel says.
Although many programme participants have yet to do so, "almost 70% aren't shooters any more", he adds. While they might still carry weapons to protect their turf, "they'll now think twice before using them".
This means that, since the scheme began, violence levels in the area have dropped by about 50%. While 38 people died last year, the figure up until 16 September had more than halved again to 16.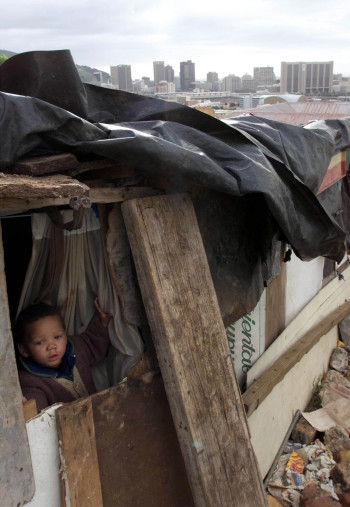 ShotSpotter
Despite its far-reaching work, the CeaseFire programme is only able to employ five interrupters and outreach workers respectively, two office staff and two volunteers. One tool that is proving useful in supplementing limited manpower levels, meanwhile, is the Shotspotter gunfire detection system.
The system, which was developed by California-based SST to alert police should shots go off in troubled US neighbourhoods, is also being used in Kruger National Park in the fight against rhino poaching.
Since 15 August, Shotspotter has been taking part in a three-month pilot project covering a 1km square area of Hanover Park. Once a shot goes off in the area, the sound is triangulated using sensors, and audio and location data is sent to interrupters via an SMS.
They are then able to respond to the incident within minutes and without having to depend on often-unreliable information from members of the public.
Another key advantage of the system is that it provides analytical information, which enables both CeaseFire and law enforcement bodies to deploy resources when and where they are most needed.
Engel explains: "We now know that most activity takes place between 12pm and 3am on Monday mornings, which we didn't expect. So the data has navigated us much closer to the trouble spots, and because we can see areas heating up and cooling down, it's now possible to deploy people more effectively."
A decision on whether to extend the trial or have the system go live will be taken early next year, most likely around the same time that CeaseFire begins extending its scheme into nearby areas such as Manenberg and Kewtown.
As Engel concludes: "There's much hope around the programme. It takes time for a community to heal, but peace attracts positive things like investment and job opportunities. They're now starting to happen and so, while it's taken a long time, we're finally beginning to see positive rays of hope."