It was the pub where David Cameron treated Chinese President Xi Jinping to the quintessentially British evening of a pint of beer and fish and chips to cement the bond the previous British government sought to build with Beijing.
Now The Plough in Cadsden, near the prime minister's official country retreat, Chequers, has reportedly been bought by Chinese investors for an undisclosed fee.
"We are really pleased to have completed the sale of the Plough to SinoFortone Investment," Neil Morgan, the Christie & Co director behind the sale, told the Morning Advertiser, the publicans' trade newspaper.
"The pub became famous in Chinese circles following the visit of President Xi Jinping, and it has become quite a tourist attraction for Chinese visitors since, who are keen to sample the classic British food and beer that the president tried," Morgan added.
Peter Zhang, the managing director of government-backed investment group SinoFortune, said: "We are so excited about this new adventure."
"The English pub concept is growing very fast in China and it's the best way culturally to link people from different countries and build friendships," Zhang was quoted as saying by the state-run China Daily newspaper.
"We see bigger opportunities where we believe we could also export the UK brand internationally."
The pub was not listed as for sale, but when SinoFortune approached pub chain Christie and Co with an offer reportedly in the £2m ($2.5m) region landlord Steve Hollings, who was previously married to actress Barbara Windsor, agreed to sell and the deal was completed.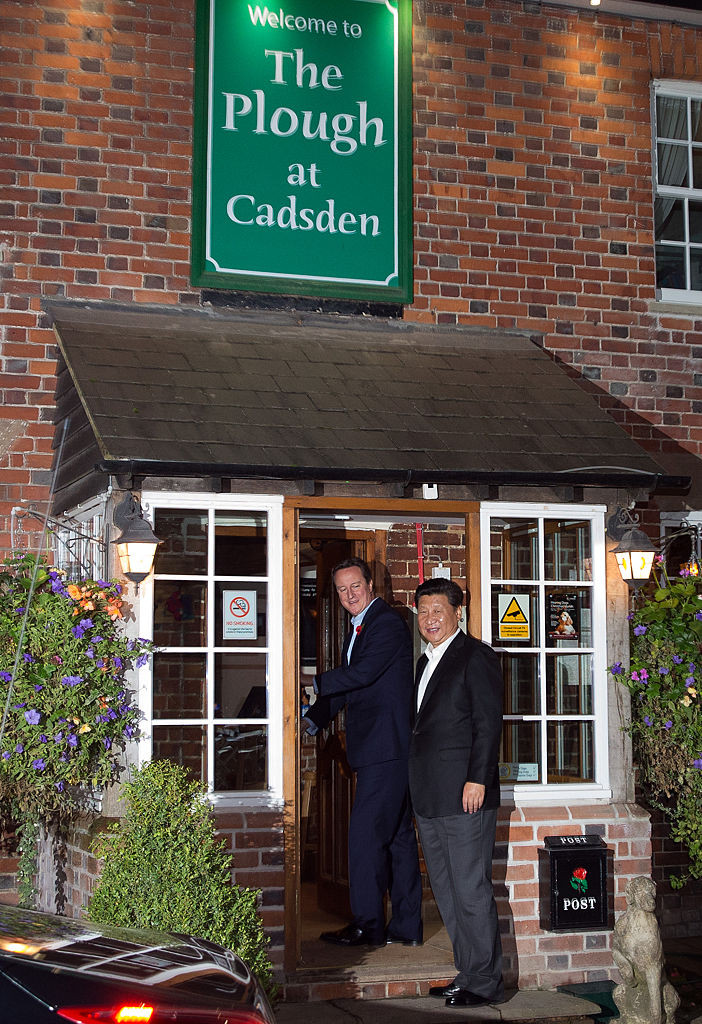 The 17th-century pub in the Chiltern Hills describes itself on its website as "probably the most famous pub in England". As well as being "the pub of choice of prime ministers for many decades", it says it is "very popular with visitors from all over the world and is highly regarded for its no-nonsense fare".
Edward Heath enjoyed a pint there on his way to Chequers while prime minister from 1970 to 1974, and the pub claims it regularly hosts "a variety of local celebrities from the world of film, television and the music industry".
The pub trip came as part of Xi's October 2015 state visit to Britain, as the government launched a bid to forge stronger links with China, the world's second largest economy. Since Xi's visit the pub has attracted coachloads of Chinese tourists.
The beer Xi sipped with Cameron, Greene King IPA, has also become a hit in China, with export sales to the Communist nation soaring. Beijing based beer importer Peter Bloxham told the Guardian in the wake of the visit that his company, PFB Associates, had increased imports of the beer from 6,000 bottles a month to 80,000.