Chinese expert warns of joint action with Pakistan if India's stand on Balochistan affects corridor project
Thinktank says disruption of the $46bn China-Pakistan Economic Corridor will affect Sino-Indian relations.
China will "get involved" and take "united steps" with Pakistan, if India's stand on the Balochistan issue affects the $46bn (£35bn) China-Pakistan Economic Corridor (CPEC), an influential Chinese thinktank has warned.
Hu Shisheng, a South Asia expert from the China Institute of Contemporary International Relations, warned that if Delhi is found to be "disrupting the process of CPEC", it would affect China-India relations as well as India-Pakistan ties.
"If that happens China and Pakistan could have no other way but take united steps. I want to say that the Pakistan factor could surge again to become the most disturbing factor in China-India relations, even more than the Tibet, border and trade imbalance issues," the Press Trust of India quoted him as saying.
Beijing is building its ambitious 'One Road, One Belt' CPEC project that it says aims to develop infrastructure in Pakistan. The deal will also provide China with a quick access point to the Arabian Sea route, and include boosting intelligence-sharing between the two countries. Balochistan is the hub connecting Chinese provinces with Pakistan.
Hu said Beijing was anxious that India may "use anti-government elements" in Balochistan, where China is building the CPEC. "If this kind of plot causes damage to CPEC, China will have to get involved," he said.
India has long been against the plan as the CPEC runs through the areas that are an integral part of Jammu & Kashmir. It has also been accused by Pakistan of allegedly involving itself with separatists in Balochistan, Pakistan-Occupied-Kashmir and Gilgit-Baltistan.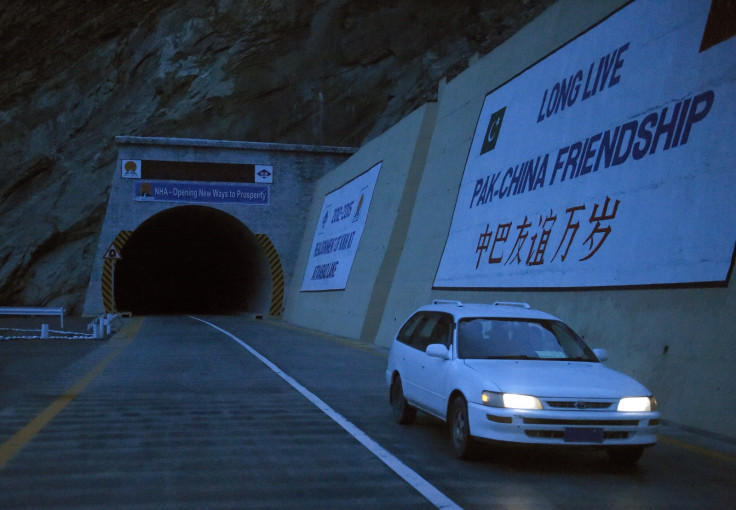 Besides, India's growing military ties with the US and its stand on the disputed South China Sea issue are reported to have left China worried.
Hu, from the Chinese thinktank that is affiliated to the country's foreign ministry, added that China was "deeply concerned" by Indian Prime Minister Narendra Modi's reference to Balochistan while delivering a speech on India's Independence Day.
Hu said: "All the three countries could be badly derailed from their current facts of economic and social development. It could be very bad."
© Copyright IBTimes 2023. All rights reserved.