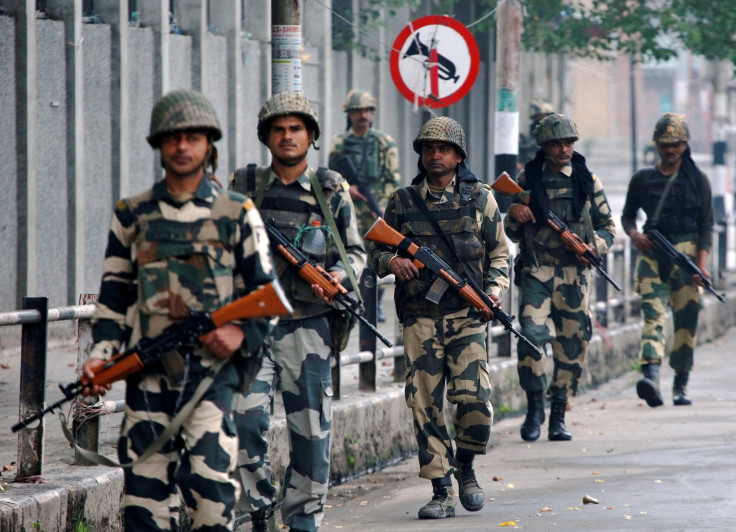 Authorities in Kashmir have lifted a curfew that was on for 51 days on Monday (29 August). However, some regions of the valley including Pulwama town and a few areas of Srinagar will remain on lockdown.
"Following improvement in the situation, there will be no restrictions in Kashmir Valley from tomorrow except Pulwama town and the areas falling under the jurisdictions of police stations MR Gunj and Nowhatta," The Indian Express quoted a police spokesman as saying on Sunday.
Kashmir in the northern most Indian state of Jammu and Kashmir has witnessed clashes, which erupted after the killing of separatist leader Burhan Wani on 8 July. The 51-day curfew — believed to be the longest since militancy erupted in the Valley in 1989 — claimed the lives of at least 70 people and injured around 11,000 others.
The decision to lift the curfew came after a meeting between the state's Chief Minister Mehbooba Mufti and Indian Prime Minister Narendra Modi on Saturday.
"I may have got angry with you and you may be angry with me, but give me a chance. Everyone wants the bloodshed to stop. But dialogue can only happen with those who want it. I appeal to the Hurriyat to help in getting peace back on the streets, to stop the killings," Mufti said while addressing protesters in the region.
Modi also addressed the Kashmir unrest issue in his radio address, Mann Ki Baat, on Sunday and said, "Unity and compassion could be the twin mantras to bring peace in the Valley."
Meanwhile, on Sunday, the state police arrested political party Tehreek-e-Hurriyat chairman Syed Ali Shah Geelani's deputy Ashraf Sehrai from his home in Srinagar. Sehrai was under house arrest earlier.