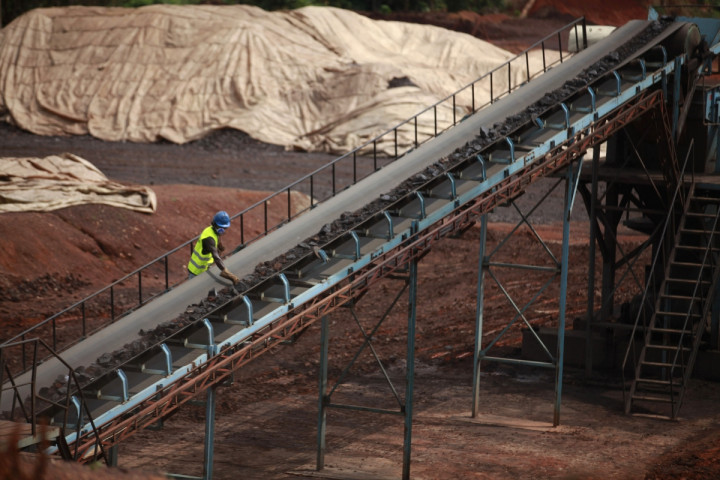 China is set to increase its investment in foreign countries by at least 10% per year over the next five years, according to a senior official at the ministry of commerce.
If the promise is fulfilled, it would mean China would be spending more on outbound investment than inbound investment.
"It's only a matter of time," said Zhang Xiangchen, an assistant minister at China's Ministry of Commerce. "If it doesn't happen this year, it will happen in the near future," he added.
Zhang told a press conference that Chinese investment in energy and natural resources overseas was lagging behind that of its foreign counterparts. He also laid out new regulations that are supposed to make it simpler for Chinese companies to invest outside of mainland China.
Beijing's drive to increase investment overseas is partly motivated by a desire to diversify its foreign currency reserves while aiding Chinese firms to boost their global standing.
While Chinese investment overseas is due to reach $120bn (£75bn, €95bn) in 2014, Zhang said the figure pales in comparison to other countries' investments. The United States would invest 10 times that amount this year, he said, while Japan would invest double that figure.
The new rules will mean Chinese companies will be able to invest abroad without requiring permission from the Ministry of Commerce, unless they are in "sensitive regions" or "sensitive sectors."
China has stepped up its acquisition of foreign assets, focusing on energy and resources, in a bid to fuel the world's biggest economy.
Overseas investment in September was up 90.5% compared to the same month in 2013, reaching $9.79bn (£6.1bn, €7.7bn) for the month.
Beijing recently posted its slowest economic growth rate for five years, raising concerns that the world's second-largest economy could be slowing down.