Chinese fighter jets were reportedly involved in a tense standoff with Japanese planes near Diaoyu Islands in the disputed East China Sea, a recruitment video from China's People's Liberation Army (PLA) showed.
China is reportedly showing the undated video, which features sensitive military operations in the contested waters, to persuade and recruit young talents for its armed forces, the largest in the world.
The video showed PLA's naval air force patrolling near the disputed islands to enforce China's air defence identification zone, which was set up by Beijing in 2013. Japan, South Korea and the US have expressed strong opposition to the zone which covers areas around the Diaoyu Islands, a group of uninhabited islands, which Japan controls and refers to as Senkaku Islands.
The five-minute video showed Chinese fighter jets spotting and dealing with a Japanese aircraft near the disputed region, the South China Morning Post (SCMP) reported.
When a Japanese plane confronted, a Chinese pilot was seen issuing a warning: "This is China Naval Aviation Force on guard. Attention! You are about to violate Chinese air territory. Take a reverse course immediately." The warning was issued in Chinese, Japanese and English.
It is not clear when the footage was taken, but it showed a squad of Chinese fighters ready to launch an attack. Finally the Japanese aircraft were seen moving away from the PLA's air defence identification zone.
China's defence ministry spokesman Yang Yujun told the SCMP that the PLA's naval air force showing videos or multimedia content has become a routine these days as it is meant to encourage young people to dedicate themselves to the country's defence.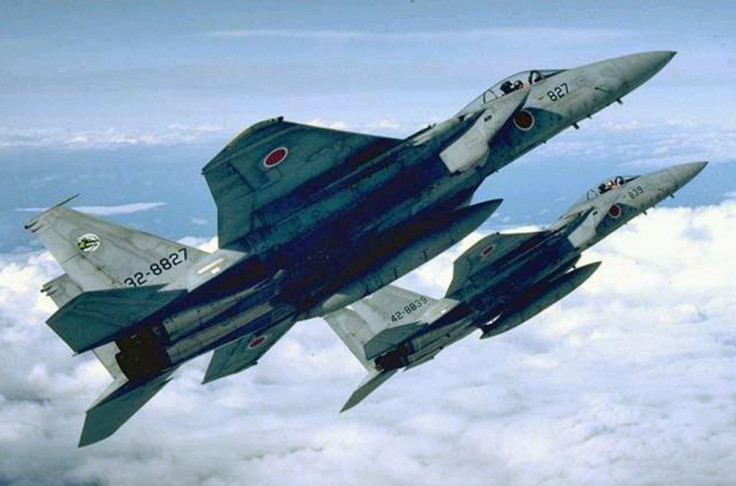 Chinese and Japanese aircraft have been involved in a series of confrontations over the region in recent times. Both the countries have accused each other of engaging in dangerous and unprofessional conduct by scrambling jets over international waterways.
On 10 December, the Japanese Self-Defence Forces scrambled two F-15 fighter jets as six Chinese warplanes flew over the Miyako Strait between Okinawa and Miyako islands. While Beijing claimed the exercise was routine, it accused Tokyo of engaging in a close encounter, drawing a strong denial from Japan.
In China's air defence identification zone, the two countries last had a stand-off in June 2015. Japanese F-15 fighter jets reportedly locked their weapon-targeting radar on Chinese aircraft. However, the planes flew off from the region after Chinese jets reacted.