Chinese jets intercept US radiation-detection plane on routine flight over East China sea
The crew aboard the US Air Force WC-13 called the intercept by 2 Chinese Sukhoi jets an 'unprofessional' move.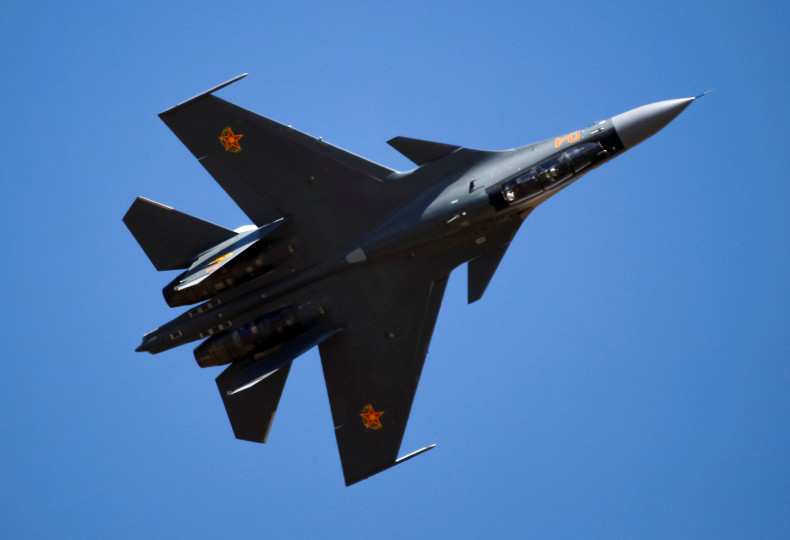 In what was termed as an "unprofessional" move, two Chinese Sukhoi Su-30 jets intercepted the US Air Force's radiation detection plane flying over the East China Sea on Wednesday (17 May). The Sukhois reportedly came within 150 feet of the US Air Force WC-13.
The four-engine WC-135, dubbed the Constant Phoenix, has been deployed in the past to detect North Korea's nuclear activities. The jet regularly flies on routine missions in Northeast Asia, a US official told CNN on Friday (19 May).
The official added that one of the Chinese jets was flying inverted directly above the US plane. Meanwhile, US Air Force officials said that they were investigating the incident and would address the issue with Beijing diplomatically.
"While we are still investigating the incident, initial reports from the US aircrew characterised the intercept as unprofessional. The issue is being addressed with China through appropriate diplomatic and military channels," Air Force spokesperson Lieutenant Colonel Lori Hodge said on Thursday.
Hodge added that the US characterisation of the alleged intercept was based only on initial reports from the WC-135 crew members "due to the manoeuvres by the Chinese pilot, as well as the speeds and proximity of both aircraft".
"Distances always have a bearing on how we characterise interactions," Hodge said. She noted that the WC-135 was on a routine mission at the time of the alleged intercept and was operating within international airspace, Reuters reported.
The WC-135 is tasked with detecting distinctive elements emitted into the air following any type of nuclear test. It collects those air samples to help find out the type of the test.