Chinese state media continued its attack on India over the Dalai Lama's recent visit to Arunachal Pradesh, claiming the residents of the northeastern Indian state were suffering under India's "illegal rule".
"Under India's illegal rule, the residents of Southern Tibet live difficult lives, face various kinds of discrimination, and look forward to returning to China," the official China Daily said in an opinion piece on Wednesday (12 April). China refers to Arunachal Pradesh as Southern Tibet.
China's foreign ministry and state media repeatedly voiced the country's opposition to the Dalai Lama's week-long trip to the border region of Tawang in Arunachal Pradesh last week, warning that it would "seriously damage" relations between India and China.
Arunachal Pradesh shares its border with Tibet, which China has claimed as its own territory. Beijing reportedly fears that the Dalai Lama's visit to the state could embolden Tibetans, who have been demanding independence from Chinese rule for many decades. The demand has the backing of the spiritual leader.
The Buddhist monk's trip has once again put the Tawang region "in the spotlight", the editorial said, calling the residents of Arunachal Pradesh "illegal Indian occupiers".
Tawang happens to be the birth place of the sixth Dalai Lama in 1683 and is at the centre of Tibetan Buddhism.
"The region was separated from China by the so-called McMahon Line in the early 1900s, a line the then foreign secretary of the British India, Henry McMahon, proposed as part of the Simla Accord, a treaty that was never validated," the newspaper observed.
It added that the Dalai Lama's visit only showed that he could not wait any further to "give away Tawang district" to India in exchange for India's support for the "survival of his separatist group". China considers the Tibetan and his followers separatists as they demand freedom from the mainland.
"He just hopes to add weight to his identity as a 'son of India' by selling the territory to India this time, ignoring the trouble he is making for the settlement of China-India border issues, regional peace and stability," the paper said.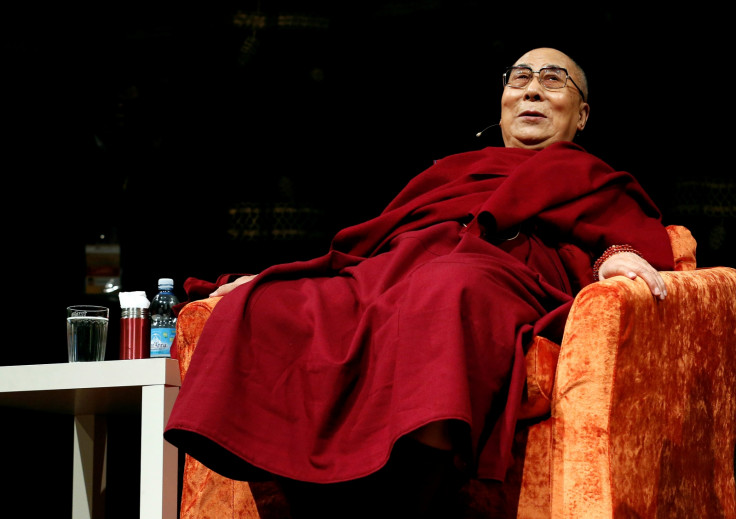 When the spiritual leader was in Tawang on 5 April, China's foreign ministry warned the Indian side not to hype sensitive issues between Delhi and Beijing.
The China Daily went to state that the Tibetan monk's visit was a "testimony to his betrayal of himself, the people, the country, as well as regional peace".
Both the sides have been negotiating to resolve the territorial dispute over the 3,488-km border for more than 20 years but an agreement has remained elusive.