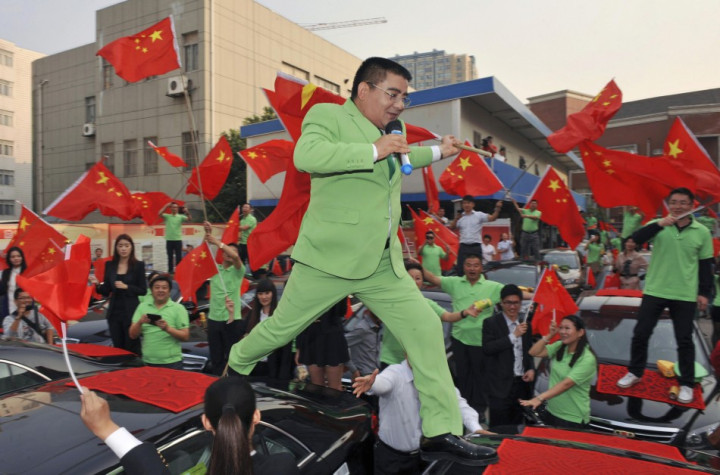 A Chinese multimillionaire has carved a market for himself by selling cans of fresh air as cities across the country find themselves again in the grip of deadly smog.
Entrepreneur and philanthropist Chen Guangbiao, who is estimated to be worth more than 4.4bn yuan (£450m), sells air in cans for 5 yuan. For each can sold, 0.10 yuan is donated to charity.
Chen has cornered the market as many parts of northern China are shrouded in high levels of smog and pollution reaches dangerous levels.
According to the World Health Organisation (WHO), the average concentration of the smallest pollution particles - known as PM2.5 - should not be more than 25 micrograms per cubic metre.
The US embassy recently recorded peak level of 526 PM2.5 in the air. This level is known as "beyond index" as the Air Quality Index, designed by the US Environmental Protection Agency, cannot cope with levels beyond 500.
At levels above 300, it is recommended that all children and elderly people stay indoors. Two weeks ago the level was pushing 900 in Beijing.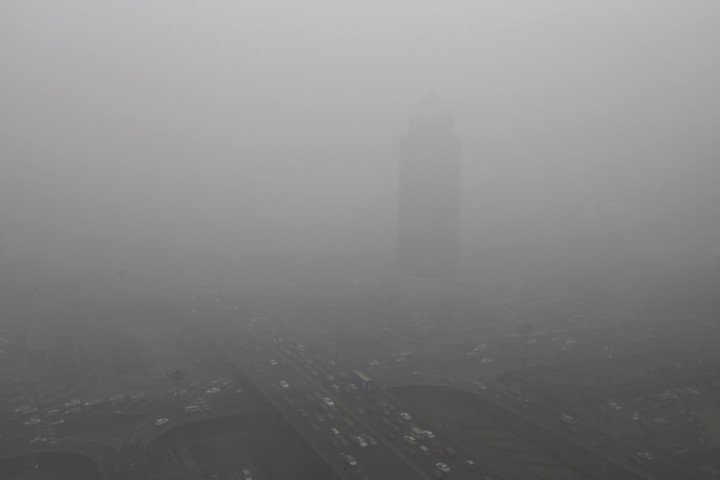 But rather than cashing in on off-the-scale levels of pollution, Chen said that by selling cans of fresh air, which comes in "flavours" such as "Pristine Tibet" and "Post-industrial Taiwan", he is raising awareness about the deadly state of the air in China.
"If we don't start caring for the environment then after 20 or 30 years our children and grandchildren might be wearing gas masks and carry oxygen tanks," he said.
"I've worked in the environmental protection industry for a decade and I bear witness to the fact that pollution is getting worse.
"2012 did not bring the end of the world but if human beings keep consuming resources, keep polluting the environment, Doomsday will arrive."
The severe pollution that has covered China's capital for the second time in two weeks resulted in cancelled flights and residents urged to stay indoors. It was reported that visibility in eastern areas of the county was under 100 metres.
Hospitals have also seen a huge increase in the number of admission for respiratory problems and related illnesses.
Chen, whose previous high-publicity charity donations have including giving away 2,000 bicycles in Beijing to promote a carbon-free lifestyle and making earthquake survivors pose with money he had donated to them, has had his motivation for his latest stunt called into question.
"People say I am high-profile or love to stage a show, but I don't think those who seek stability and a low profile can do much for social progress," said Chen.
"I am confident about what I do and I dare to put it under sunlight".