The Chinese New Year, also known as Spring Festival in China, begins on 28 January this year. Millions of People around the world are preparing to celebrate the Lunar New Year with colourful parades, delicious food, and gifts.
This is also a special occasion when families reunite to spend the special fortnight together as people in China celebrate the New Year for 15 days. According to the Chinese zodiac, Sheng Xiao, each year of the 12-year-cycle is attached to a different animal. This year will be the year of the Rooster.
According to popular sayings, the New Year brings good luck, money, prosperity and longevity. To commemorate the day, IBTimes UK has compiled top quotes, greetings and proverbs to wish good luck to friends and family on this special day.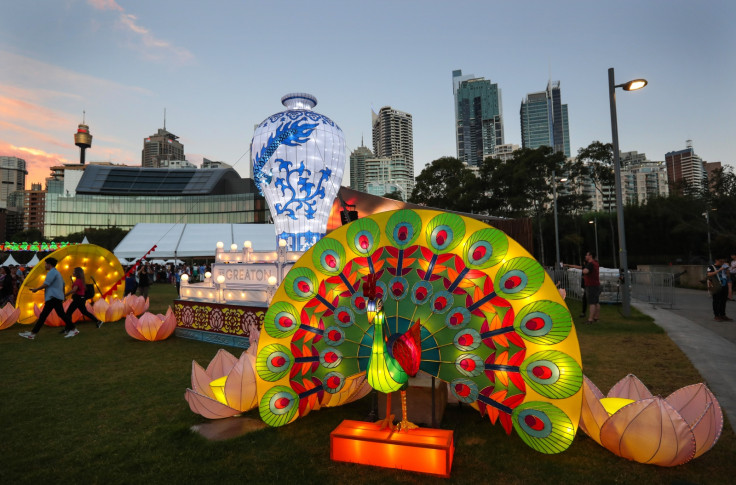 Top Greetings:
1. A Happy New Year to you. (In Mandarin: Gōnghè xīnnián)
2. Congratulations and Prosperity (In Mandarin: Gōng xǐ fā cái)
3. May all your wishes come true (In Mandarin: Xīn xiǎng shì chéng)
4. A cheery New Year hold lots of happiness for you! (In Mandarin: Gěi nǐ tèbié de zhùfú, yuàn xīnnián dài gěi nǐ wúbiān de xìngfú, rúyì)
5. Best wishes for the holidays and happiness throughout the New Year. (In Mandarin: Gōnghèxīnxǐ, wànshìrúyì)
6. I give you endless brand-new good wishes. Please accept them as a new remembrance of our lasting friendship. (In Mandarin: Gěi nǐ wǒ wújìn de xīn de zhùfú, ràng tāmen chéngwéi wǒmen yǒnghéng yǒuyì de xīn de jìniàn)
7. May the coming New Year bring you joy, love and peace. (In Mandarin: Yuàn xīnnián wèi nǐ dàilái kuàilè, yǒu'ài hé níngjìng.)
8. Happiness, Prosperity, Longevity! (In Mandarin: fú lù shòu)
9. Enjoy good health! (In Mandarin: Shēntǐ jiànkāng)
10. May the season's joy fill you all the year round. (In Mandarin: Yuàn jiérì de yúkuài bàn nǐ yī̠shēng)
Chinese proverbs
1: A good fortune may forebode a bad luck, which may in turn disguise a good fortune.
2. If you want happiness for a lifetime, help someone else. Frugality is the mother of prosperity.
3. Don't curse the darkness – light a candle.
4. Do not fear going forward slowly; fear only to stand still.
5. A great fortune in the hands of a fool is a great misfortune.
6. If you are patient in one moment of anger, you will escape a hundred days of sorrow.
7. If heaven made him, Earth can find some use for him
8. With virtue, you can't be completely poor; without it, you can't be truly rich.
9. If you hurry through long days, you will hurry through short years.
10. A single conversation with a wise man is better than 10 years of study.