Chinese Police Kill 13 in Xinjiang as Protesters Attack Government Building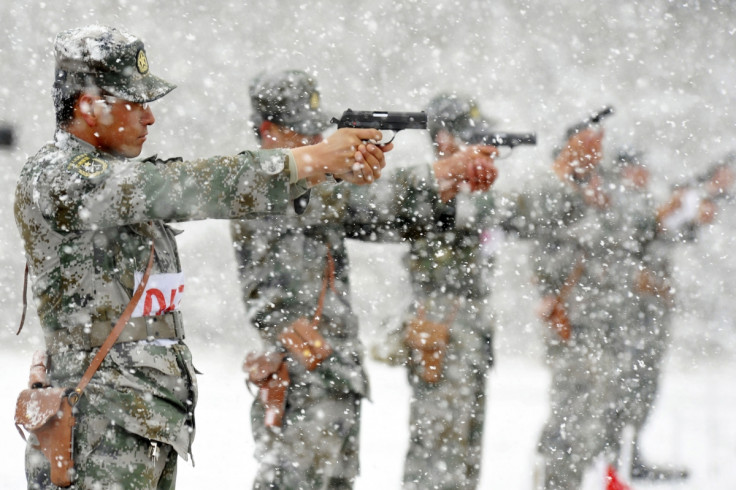 Chinese police have shot dead 13 people in the restive Xinjiang province after attackers drove into a public building and set off an explosion.
A regional government website said three police officers were injured in the bomb attack, which took place on Saturday.
"Today thugs crashed a car into the public security building of Kargilik county in Xinjiang's Kashgar prefecture and set off an explosion. Police took decisive action and shot dead 13 thugs," the official Tianshan web portal said.
The state media has not revealed further details of the attack. The state news agency, Xinhua, said the attack was carried out by "mobsters".
However, the incident follows a series of knife and bomb attacks in various parts of Xinjiang, where Beijing has mounted a vigorous crackdown on Uighur separatists.
China has witnessed rising attacks from activists from the Xinjiang separatist movement in recent years and vowed to crush what the state media calls "violent terrorist attacks".
The Uighur ethnic Muslim minority in the north-western Xinjiang region has long been agitating against Beijing's authoritarian rule.
Tensions in resource-rich Xinjiang have been on the rise since the 2009 clashes between ethnic Uighurs and the majority Han Chinese. More than 200 people were killed in the riots.
Uighur separatists have scaled up their movement in recent years, launching audacious attacks on railway stations and other public places. In May, 39 people were killed in a knife attack in the regional capital Urumqi.
Another railway station attack in March had killed 29 people in Kunming city. Beijing blamed Uighur militants for the attacks.
The Turkic-speaking native people of the Xinjiang Uighur Autonomous Region have been demanding, among other things, more religious freedom and action against the influx of Han Chinese people into their territory.
Beijing, which accuses the Uighurs of terrorism, has tightened security measures in the remote region.
On Friday, China launched a fresh campaign to muzzle the internet in the restive region to prevent terror attacks.
China's State Internet Information Office (SIIO) said the aim of the campaign was to prevent the dissemination of terrorist materials produced abroad.
"Terror video and audio products have become a major instigator of the high incidence of terrorist activities at present," the SIIO said, adding that the number of "terrorist video and audio materials released by separatist forces" have shot up in recent years.
"These materials, which propagate Jihad, terrorism and religious extremism, have been spread incessantly in China ... They have had a strong instigation effect and are extremely harmful," the office said.
© Copyright IBTimes 2023. All rights reserved.