Japan claims that a Chinese vessel spotted last week near the contested Senkaku/Diaoyu Islands was a nuclear-powered attack submarine.
The torpedo- and missile-equipped stealth vessel was detected on 11 January near Japanese water surrounding the uninhabited territory, which is administered by Japan but also claimed by China.
The status of the islands is the biggest diplomatic sticking point between the two nations and the issue that most risks sparking a military conflict in the region.
Japanese defense minister Itsunori Onodera said Tokyo had filed a complaint with Beijing over the presence of the Shang-class submarine, which was later seen cruising in the high seas with a Chinese flag.
He added: "We are seriously concerned over acts that unilaterally raise tensions. We'll keep our guard up to respond swiftly if a similar incident happens."
The Japan Times reported a defence ministry source as speculating China may have deployed the submarine to test Japan's maritime patrolling capabilities.
Japan has controlled the Senkaku Islands continuously since 1895, except for a period of US administration between 1945 to 1972.
In the latter half of the twentieth century China began to lay claim on the archipelago, which is close to shipping lanes, has rich fishing grounds and is thought to lie on top of plentiful oil reserves.
The dispute is a major obstacle to the otherwise thawing of relations between Asia's two largest economies.
It is the first time a submarine has been detected entering the contiguous zone – a band of water that stretches from 12 to 24 nautical miles around the territories.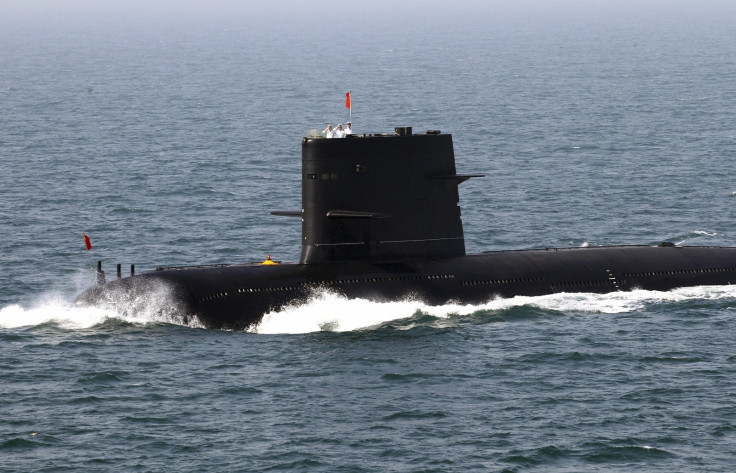 While it is not uncommon to observe Chinese surface vessels operating near the islands on the edge of the East China Sea, the presence of a concealed submarine is being viewed as far more of a threat by Japan.
Meanwhile, China is flexing its burgeoning military muscles across the the South China Sea – a highly contested body of water which it claims nearly all of despite the presence of Malaysia, Vietnam, Brunei, the Philippines and Taiwan.
In December 2014 the Asia Maritime Transparency Initiative reported that during the past year Beijing had added around 29 hectares of infrastructure to seven artificial South China Sea islands since 2016.
It is thought that Beijing will establish fully functioning air and naval bases on the islands, thereby strengthening its grip on the surrounding seas.