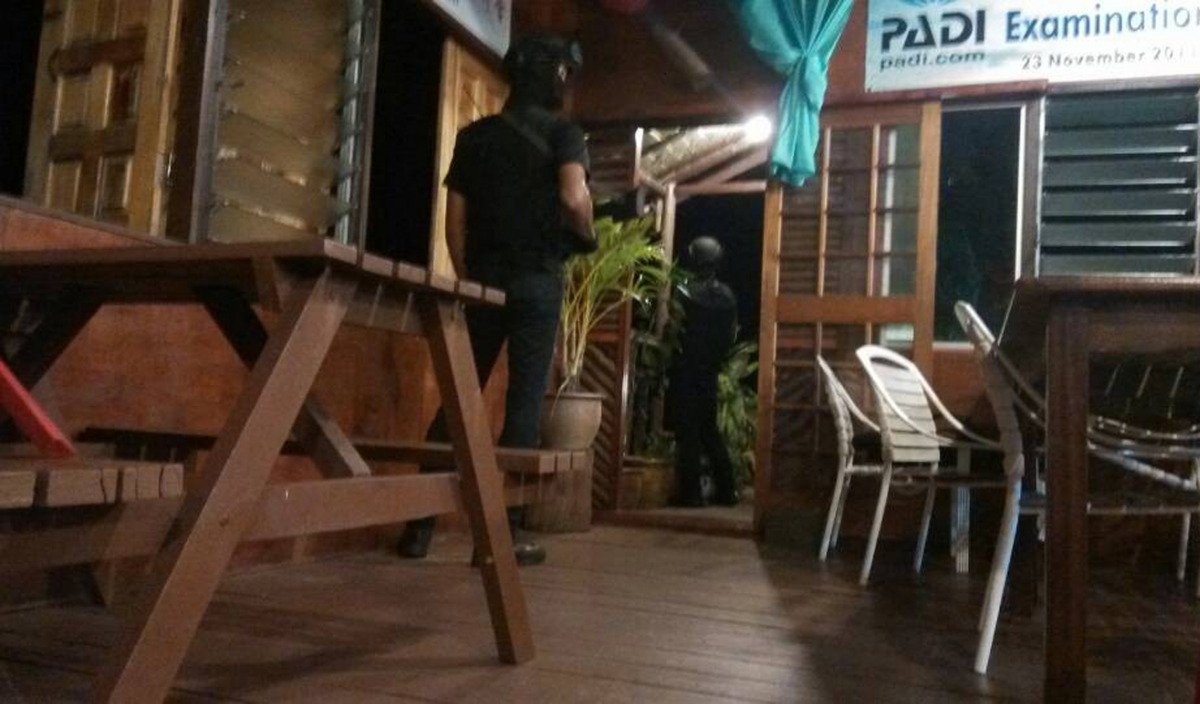 Malaysia's Prime Minister has suggested that the kidnapping of a Chinese tourist from a popular diving resort in Sabah state might have been aimed to further strain diplomatic relations between Kuala Lumpur and Beijing.
Gao Huayan, a 28-year-old Chinese tourist from Shanghai was abducted at Singamata Reef Resort in the Semporna region of Borneo Island, as it was attacked by a commando of suspected Filipino rebels.
"The government does not rule out the possibility that the kidnappings in Semporna were done by certain parties to muddy Malaysia-China relations," Najib Razak was quoted as saying by a Malaysian news agency.
Beijing's ties with Kuala Lumpur have recently suffered from anger among the Chinese over the continuing but unsuccessful search for the missing Malaysia Airlines Flight MH370, which was carrying 153 Chinese passengers.
Gao and Marcy Dayawan, a 40-year-old hotel receptionist of Filipino origins, were seized late in the evening during a raid by six men armed with pistols, police said.
The attackers approached the resort with a wooden speed boat and fled the same way, taking the two women with them.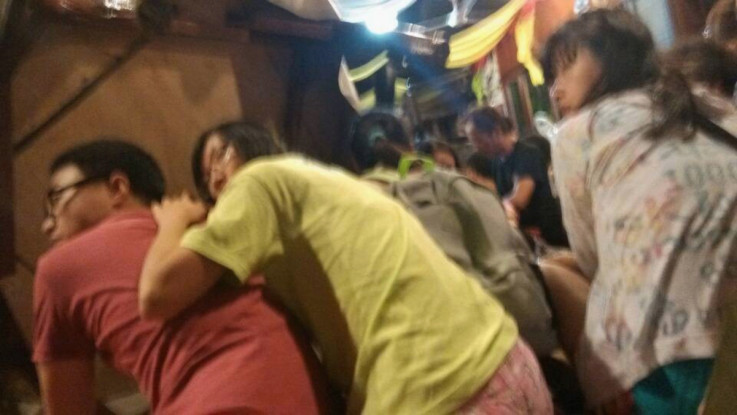 Tourists take cover on the floor next to an overturned table as armed men storm a hotel in Malaysia's Sabah state
Reuters
The Singamata Reef Resort and its cottages and restaurants on stilts over the water are popular with Chinese tourists.
Fifty-nine out of 61 guests at the resort were understood to be Chinese nationals and have decided to end their stay and leave after the attack.
Gao's parents told Chinese media she was travelling with a friend and had received an admission letter to a British university for an MBA degree program just hours before she was kidnapped.
The kidnappers are believed to be members of Abu Sayyaf, a militant Philippine Muslim group, a Philippine intelligence official said.
Abu Sayyaf has carried out seaborne kidnappings in the region before. It uses ransom money to fund an Islamic separatism campaign in southern Philippines, which has been considerably weakened by a US-assisted Philippine military crackdown in recent years.
Philippine authorities said they were cooperating with their Malaysian counterparts to "achieve a speedy resolution of the case", the Philippine Department of Foreign Affairs said.