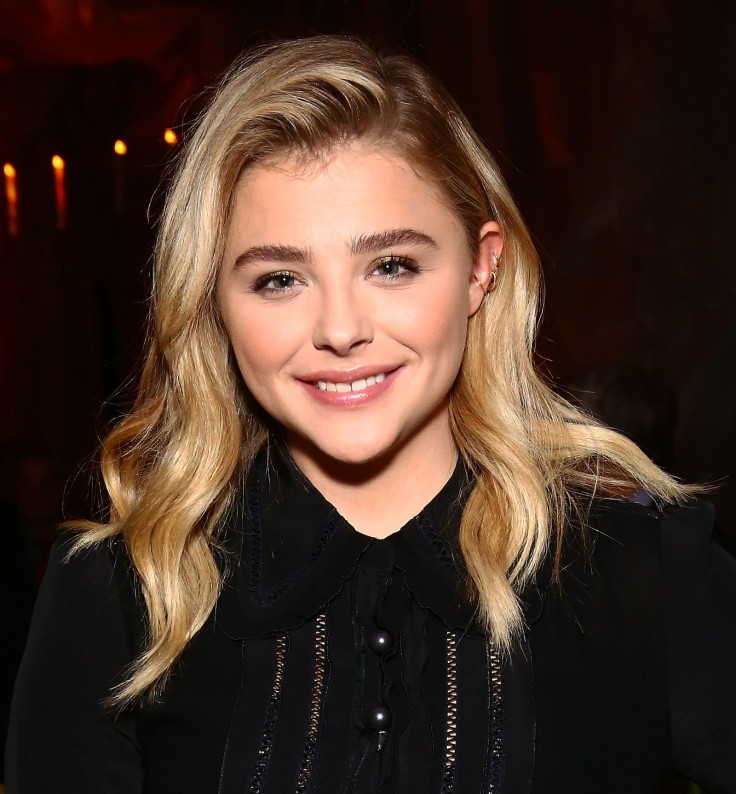 Chloë Grace Moretz has taken to Twitter to react to the fat shaming poster for Red Shoes & the 7 Dwarfs, and claimed that she is just as "appalled" and "angry" as everyone else.
The actress, who voices the lead character in the Snow White parody movie, wrote on Twitter, "I have now fully reviewed the marketing for Red Shoes, I am just as appalled and angry as everyone else, this wasn't approved by me or my team".
In a second tweet, the 20-year-old continued, "Pls know I have let the producers of the film know. I lent my voice to a beautiful script that I hope you will all see in its entirety." She concluded by adding, "The actual story is powerful for young women and resonated with me. I am sorry for the offense that was beyond my creative control".
Her statement comes after the public backlash received for billboard poster of the retelling of the Snow White classic. The poster depicted the tall, thin heroine next to a shorter, heavier version; with a tagline that reads, "What if Snow white was no longer beautiful and the seven dwarfs no longer short?"
Plus-size model Tess Holliday was among those who slammed the poster, and wrote on Twitter, "How did this get approved by an entire marketing team? Why is it okay to tell young kids being fat = Ugly?"
The Red Shoes & the 7 Dwarfs follows seven princes on a quest to find a pair of enchanted red shoes, which will lift a curse that transformed them into dwarfs. The only problem is that the shoes actually belong to Snow White, who wears them because they transform her from a short, curvy woman into a tall, thin woman.
Following the backlash, producers of the South Korean animated film terminated the marketing campaign on Wednesday. Sujin Hwang, one of the film's producers even issued an apology.
Hwang told CNN, "As the producer of the theatrical animated film Red Shoes and the 7 Dwarfs, now in production, Locus Corporation wishes to apologize regarding the first elements of our marketing campaign (in the form of a Cannes billboard and a trailer) which we realize has had the opposite effect from that which was intended. That advertising campaign is being terminated."